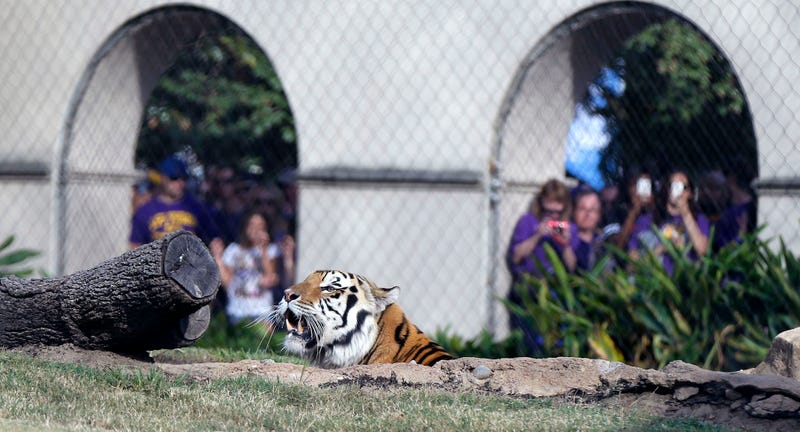 LSU's live tiger mascot, Mike the Tiger, has a rare and inoperable form of cancer, and will soon undergo a treatment of radiation therapy that has never before been used on a tiger, reports The Advocate. A tumor was discovered next to Mike's eye by a student trainer, and a CT scan confirmed it was spindle cell sarcoma.
The University of North Dakota has been engaged in a search for a new nickname for the past year, after they decided to end a decade-long battle with the NCAA and at least one Native American tribe and give up their Fighting Sioux nickname. They solicited suggestions online and received thousands, many of them …
The University of North Dakota, until recently known as the Fighting Sioux, is searching for a new nickname for its athletic teams. Back in 2005 the NCAA banned teams with Native American mascots from using their names and logos in postseason play, as well as banning them from hosting postseason games. Yes, the NCAA…
On Wednesday, April 23, Matt Aguero was terminated as the head track and cross country coach of St. Gregory's University in Shawnee, Okla. Unless you keep abreast of internal developments within NAIA sports, you probably missed the news. But hear me out now, because what happened to Aguero will be a familiar story to…
When Ray Lewis worried about the societal ramifications of an NFL lockout, he said evil would result. While he didn't say so, it's not much of a stretch to think it similarly applies to an NBA lockout.