The Commonwealth Games are underway in Scotland, as representatives from all the territories of the Queen's realm battle it out in athletic competitions both Olympic and non-Olympic.
On Sunday at the Commonwealth Games in Glasgow, Scotland, one young fan wanted to Experience The Kenyans. And he did it! He was flying with some of the best runners in the world! Then gravity took over, crushing his dreams and skinning his hands. Fuck you, gravity, you dream-crushing hand-skinner.
Australian field hockey players Jayde Taylor and Brooke Peris are in Glasgow, Scotland, for the Commonwealth Games, and earlier today posted a photo with an unexpected guest to Twitter. They knew what they were doing, thus making it not a true photobomb, but we'll allow it. Watch out, ladies! She's got morphine!
It turns out the Indian government couldn't even keep track of the number of people killed during construction for the Commonwealth Games. But, you know, totally worth it to beat Antigua AND Barbuda in lawn bowling. [Times of India]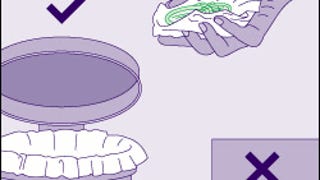 The bad news: used condoms are clogging toilets and pipes at the Commonwealth Games in Delhi. The good news, according to the organizers: At least people are having safe sex. [Reuters]
Newspaper ledes you'll hopefully never see in America: "Fierce langur monkeys and snake charmers have been deployed at several Commonwealth Games venues across New Delhi to try to protect athletes and delegates from simian and reptile attack." [NZH](ViaTom Kolak)