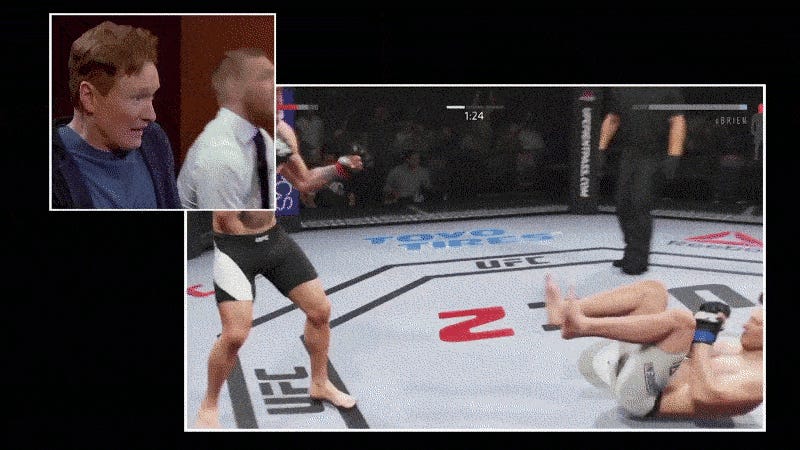 While Conor McGregor might've needed to lose last Saturday, he didn't need to beat up Conan this bad in UFC 2.

The notably media-reluctant Marshawn Lynch has been popping up on TV a bit more in the offseason, and was Conan O'Brien's guest tonight as the late night talker set up an "end zone" full of Skittles for the star running back to dive backward into. He even did his signature dick grab.
As news of actor Robin Williams's death spread Monday night, Conan O'Brien was wrapping up his show, which would air a few hours later. When Conan learned what had happened, he took a couple of minutes before the taping finished, and broke the news to the audience.