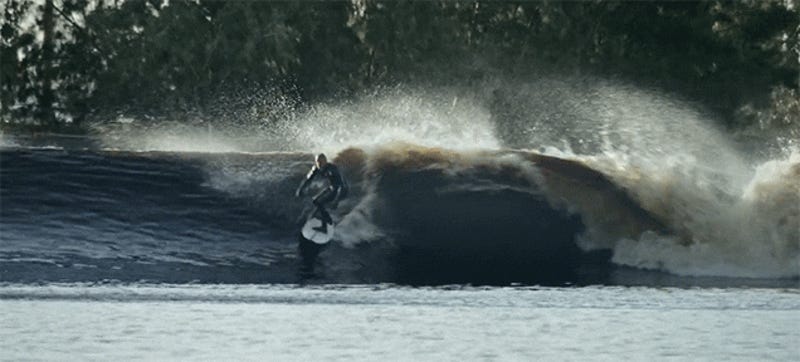 Here's Kelly Slater surfing an awesome never ending wave made from the Kelly Slater Wave Company. It's way better than typical wave pools and even though man can't beat mother nature, it's probably better than some of the breaks at the local beach. The technology behind this man-made wave must be very, very cool.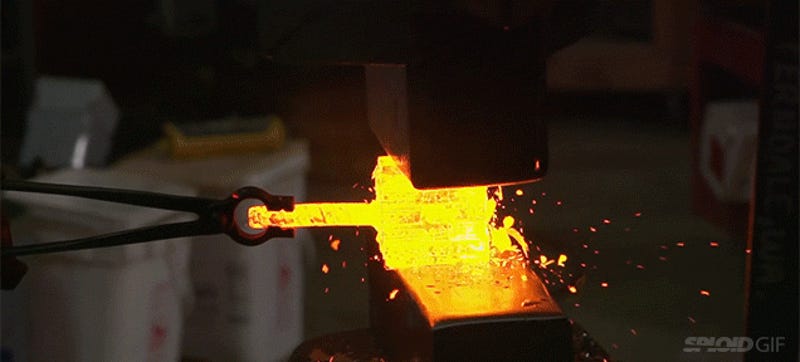 Made of stacked melted meteorite that looks more like Thor's hammer and armed with the encyclopedic knowledge of knives and stunning skill from bladesmith Bob Kramer, these chef Kramer knives are among the finest in the world. This video of him, by Anthony Bourdain's Raw Craft, features his process and it might be the…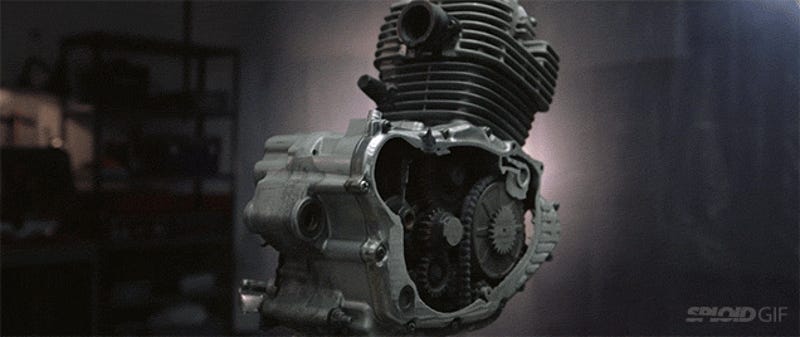 Watch as this motorbike engine gets sanded down millimeter by millimeter. This is so much cooler than seeing something poof and disappear away because we get to watch it slowly disintegrate into nothing. It's like seeing decay of a hundred years over a few seconds. Each peeled back layer exposes something new in the…

A great short shot by Fantavious Fritz in Brooklyn, New York, using 35mm film. Mixed with footage from the 2000 IMAX film Michael Jordan To The Max, it uses an edited version of Allen Iverson's famous practice rant as the soundtrack.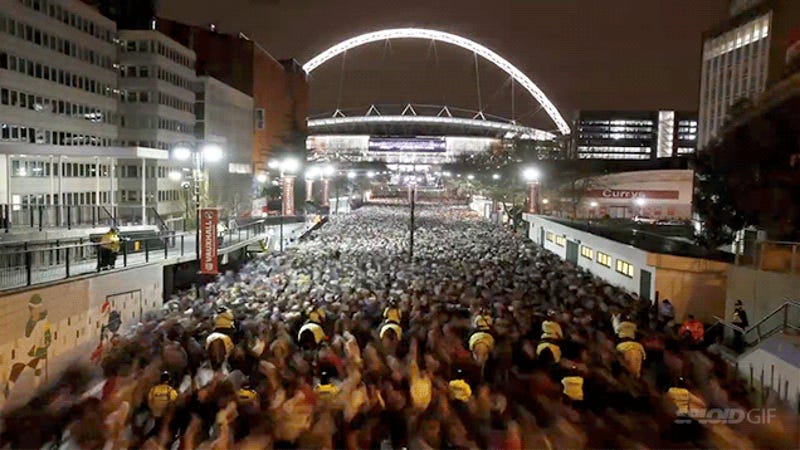 Photographer Jon Durr took this amazing time-lapse video of fans leaving Wembley Stadium on February 6, 2012, after the friendly game between England and Brazil. You are seeing about 70,000 people controlled by the police. From Mr. Durr: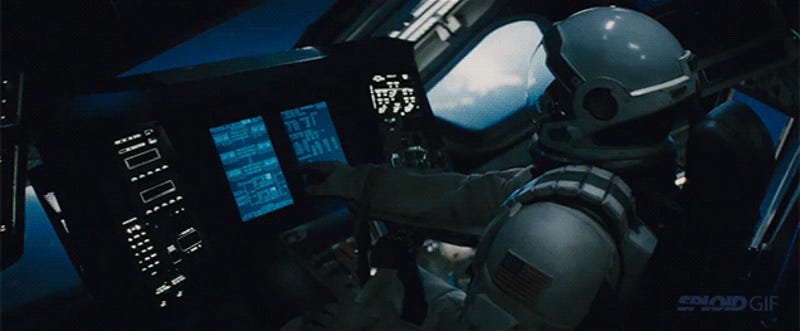 At last we got to see the full trailer for Chris Nolan's Insterstellar. The drama seems centered around a worldwide food crisis fired by climate change and resource depletion—a quite probable future. The space travel part seems equally plausible, showing what may be the first realistic depiction of a real warp drive.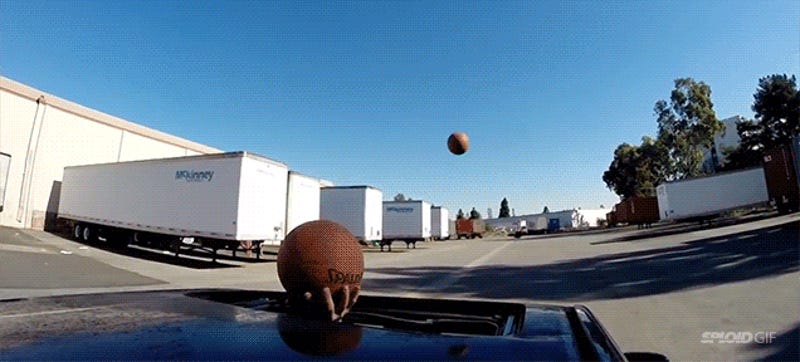 David Kalb can bounce two basketballs through a moonroof while driving a car, which to me is more awesome than scoring a three-pointer while driving the same car, but whatever. I guess that people love the scoring more than the bouncing.
The Orange County Register has the cool story of how Mike Langdon, pump salesman, found himself in Arte Moreno's suite. If you guessed it involved four-time AL All-Star (ed note: really?) Mark Langston, well, you're right. But we'll get there.
The following is excerpted from Santiago's 21: The Story of Roberto Clemente, a gorgeous graphic-novel biography of the martyred baseball great. Clemente got his 3,000th hit on Sept. 30, 1972, three months before he died in a plane crash. You can watch video of No. 3,000 here; Santiago's rendering below is infinitely…