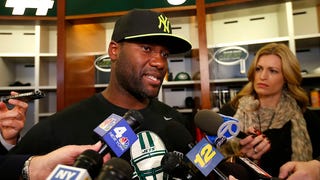 When the Jets drafted Geno Smith, it gave them a whopping six quarterbacks. Six, in the absence of some uncharacteristic once-in-a-generation innovation springing forth from the mind of Marty Mornhinweg, was too many quarterbacks. So, to get to five, the Jets dumped Tim Tebow. And today there are four.
And here we were thinking the David Garrard saga had ended, more boring than an average Jaguars game. But Garrard's camp is still talking trash on the Jags, from beyond the grave. (Or operating table. Whatever.) Garrard's agent says the team knew about the back injury, and released the quarterback rather than pay him…
Now that the Raiders want him, it turns out that Garrard's needed surgery since training camp, reports Jay Glazer.