David West's passionate moment with Tristan Thompson touched us all.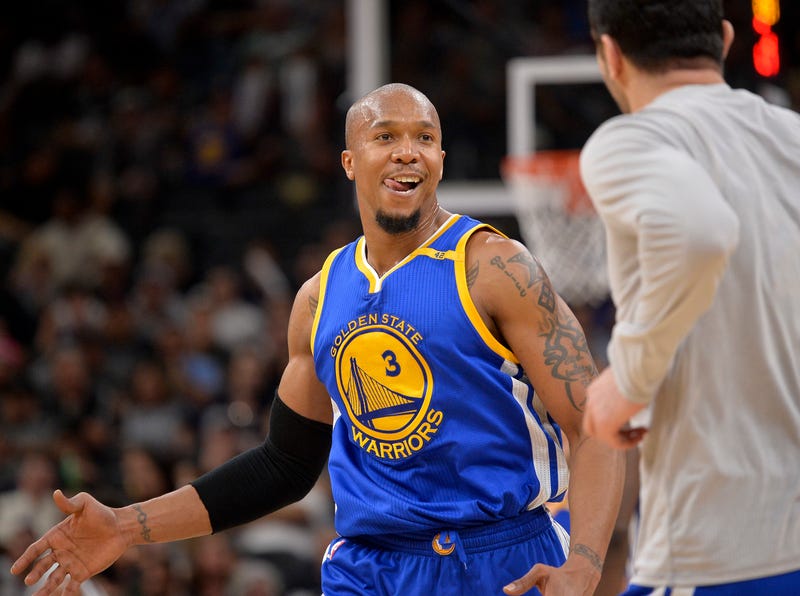 Of the Warriors' 40 made field goals last night, 32 came off assists. While this could instead be a blog about overly generous assist credits—and yes, after rewatching many of them, I'm tempted to get petty—even a hater must concede that Golden State dropped many, many sweet dimes while thumping the Jazz. The fact…
At the start of this year's NBA free-agency period, 34-year-old power forward David West opted out of the final year of his three-year, $36.6 million contract with the Indiana Pacers. Today, he signed a contract with the San Antonio Spurs that will pay him $1.4 million. While there are other ways to put it, West just…
David West surprised just about everybody when he opted out of the final year and $12.5 million left on his contract with the Indiana Pacers. Tonight he had an extensive sit-down with longtime Pacers reporter Bob Kravitz, and the upshot of the interview is that the Pacers organization is a low-rent operation, and team…
Notorious pest Kevin Garnett used a Lance Stephenson special to try and provoke Indiana's David West last night. It was super effective.
Last night's loss to the Heat hurt for a Pacers team that hit two late shots to tie in regulation and take what looked like a winner at the charity stripe in overtime, but it was especially painful for David West—mostly because of Norris Cole's blast to the 'nads.
In sports, everyone is a winner—some people just win better than others. Like the two talented New Orleans Hornets who had monster games last night. The rest of their team may stink, but at least those guys looked sharp.
The NBA Closer is written by Matt McHale, who gets some serious NBA overload on Wednesday nights. When he's trying to get the pick and roll out of his head, he can be found cracking corn at Basketbawful. Enjoy!

Chris Paul made nicknaming history last night. Last night, Paul had the following to say about his All-Star…