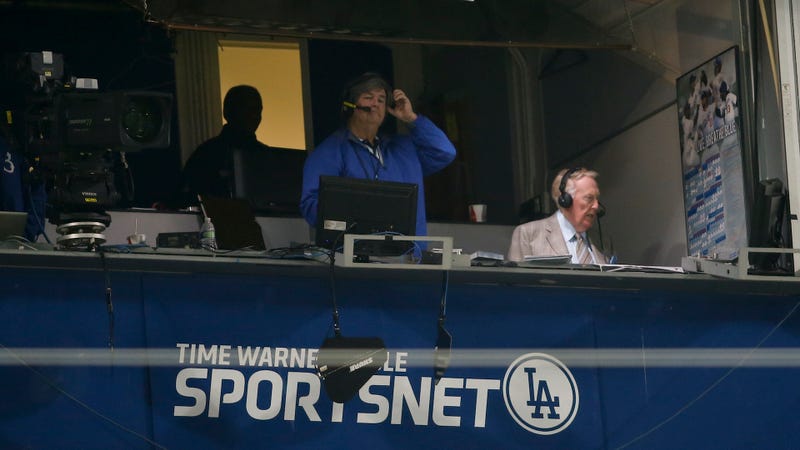 Three years ago the Los Angeles Dodgers partnered with Time Warner Cable to create SportsNet LA, a regional sports network that carries Dodgers games and no other interesting programming. The deal was worth a reported $7 to $8 billion over 25 years for the team, by far baseball's largest local television deal.

In 2010, MLB's Houston Astros and the NBA's Rockets held $550 million in equity of their then-flagship network, Comcast SportsNet Houston. Four years later, DirecTV bought the network's assets for a mere $1,000. Those four disastrous years have now resulted in a massive lawsuit brought by the professional sports clubs…
The worst thing about NFL Sunday Ticket—the broadcast service that offers access to every NFL game, including out-of-market ones—is the part where you have to subscribe to DirecTV. The $225 you have to spend during the season to watch any game you want? Not that bad. So, what if you could just watch every game on…
The college football season starts today, and the Pac-12's new series of networks (seven of them, they're proud to explain) will be under the microscope as critics wait to see if the fledgling net can find the same success the Big Ten did when they launched their own cable channel five years ago.
We're doing a season-long NFL roundtable with our friends at Slate. Check back here each week as a rotating cast of football watchers discusses the weekend's key plays, coaching decisions, and traumatic brain injuries.
Our tipster grabbed these photos and videos of the Brothers Manning filming in Greenpoint, Brooklyn last month. (He then promptly gave them to TMZ, which posted them much faster than we did.)
Bug Selig, rebel bad-ass that he is, is taking a little bit of a contentious stance against the backlash towards the MLB's exclusive deal with DirecTV. He referred to it as "a slight controversy, in some places," and he believes that the solution is for you to get off your broke ass and buy yourself a dish. Via The…