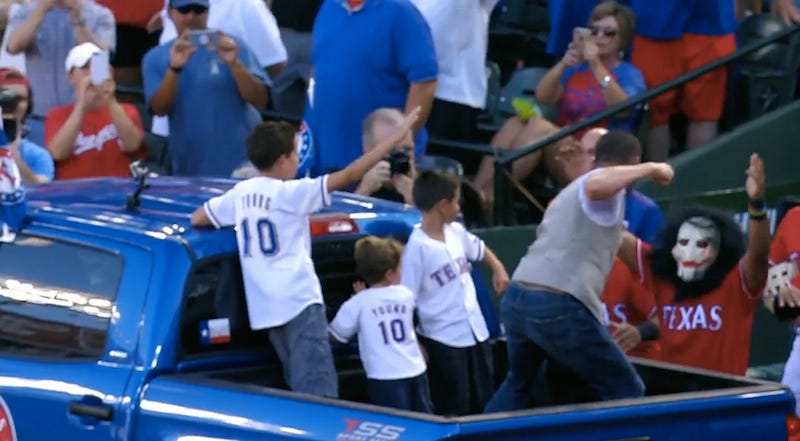 Former Texas Rangers infielder Michael Young was inducted into the team's Hall of Fame Saturday, and as he drove around the field, a player in a Saw mask popped out of the dugout. As Young cocked his fist, everyone learned that he's not a fan of clowns, or clown-like things.
So much happened in that seventh inning—an inning that took 53 minutes, and even without the glow of morning-after hyperbole, must go down as one of the weirdest, wildest, and most exciting single innings ever played—that its component parts (save The Bat Flip Heard 'Round The World) may eventually be lost to the box…
Man, a triple play and a straight steal of home on the same night? The planets must be aligned or something.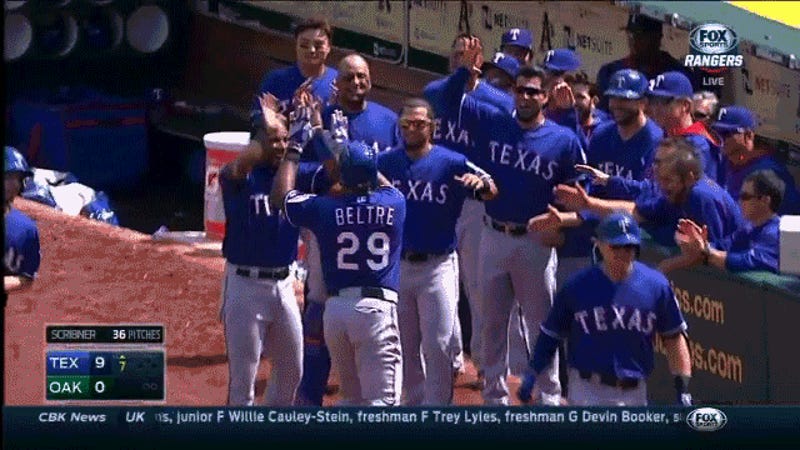 Rangers third baseman Adrian Beltre hit a solo homer against the A's yesterday. As usual, his baseball life partner, Elvis Andrus, was there to mess with him when he returned to the dugout.
Adrian Beltre and Elvis Andrus, who are basically baseball's version of a buddy-cop duo at this point, put on another one of their comedy routines last night. After Andrus floated over to his right to field a pop fly in Beltre's territory, the two had a little tête-à-tête about who exactly needs to learn to stay…
ESPN's love of microphones gave us an unexpected Sunday Night Baseball moment when Rangers shortstop Elvis Andrus was tagged in the arm on a failed pickoff attempt from Angels pitcher Matt Shoemaker. We hear the "AW SHIT" before we know its reason.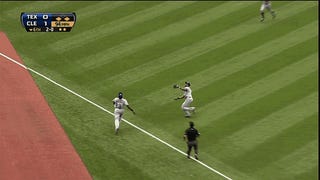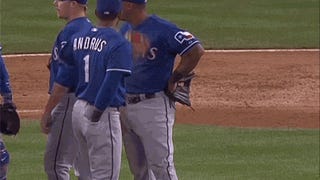 Rangers SS Elvis Andrus is not in the lineup today, having been scratched with "Silly Non-Baseball-Related Malady." It's very common, especially in spring training. This particular incidence took the form of muscle soreness, caused by a giant tattoo.