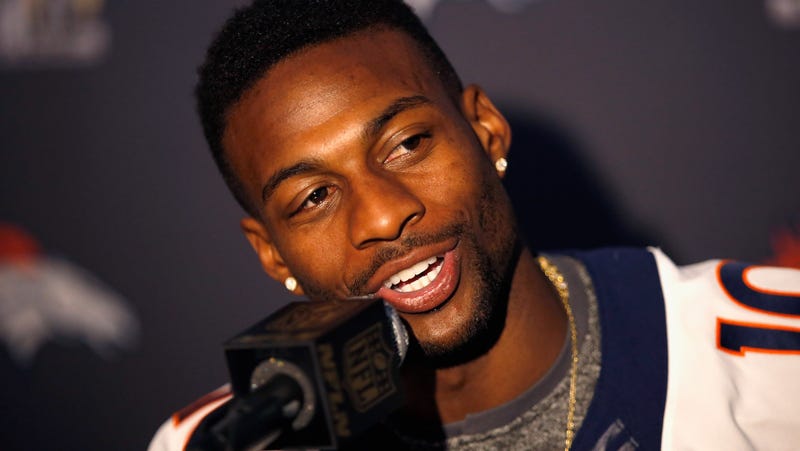 Trevor Siemian was named the Broncos' starting quarterback this afternoon. Let's ask receiver Emmanuel Sanders what he thinks about that.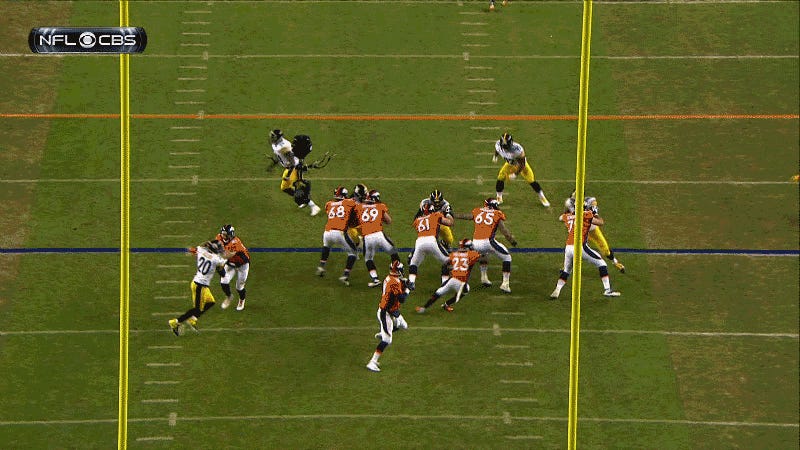 For a Broncos' offense without much going in the air (Peyton Manning's struggles didn't magically go away, though the receivers' drops may have hurt more than anything else), Denver's longest play from scrimmage was a weird one. Early in the fourth quarter, Manning slid to the turf to avoid perceived pressure—then…
After getting absolutely crushed on a scary play during Sunday's game against the Rams, Broncos wide receiver Emmanuel Sanders fell victim to a Wikipedia prankster who edited the page to say that Sanders had died. The wideout caught wind of this, and he responded with a well-struck "Hi haters."
Back in Week 7, Emmanuel Sanders had a fortuitously timed cramp. His "injury" saved the Steelers from having to use a timeout or take a delay-of-game penalty. It was fake, and we all knew it was fake, and Sanders knew we knew, but it's not like the league could do anything about it.
Midway through the fourth, with the Steelers up a score and on the edge of field goal range, Ben Roethlisberger was sacked. He was banged up, and slow getting back to the huddle, and the Steelers found themselves with a choice—burn a timeout, or take a delay of game penalty. WR Emmanuel Sanders took a third path: He…
Pittsburgh is cracking down on littering, and it's not messing around. According to the Pittsburgh Tribune-Review, the city's mayor announced last month that "police will more strictly enforce the city's litter ordinances and fine scofflaws who throw trash on the ground." And, no, no one is above the law. Not even…