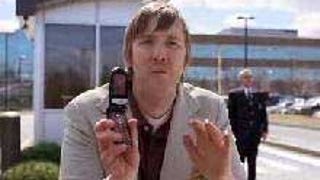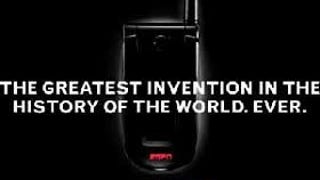 Just when you thought it was safe to open your mobile phone browser again ... well ... it's baaaack....
You know, sometimes news in this world breaks, and it's the most shocking event you can imagine. You have to read the story two or three times to make sense of it; can that really be happening? Your fundamental reality changes, and you interpret all that comes afterwards with this new, different slant.
Got a tip from Jeff in Columbia about an oddly-timed plug for ESPN Mobile during last night's Little League World Series broadcast. Erin Andrews was in the stands during the game between Columbia and Lake Charles, standing among a bunch of Columbia fans, who all seemed to be on their cell phones. Back in Columbia,…
It was one thing when Mel Kiper had to deal with the indignity of having his daggum top 10 messed up. It was another when Stephen A. Smith smugly pointed out to Tim Legler that all those papers were holding him back. It was another when Trey Wingo invaded our home through direct mail.
We don't mean to pile on — really — but Friday, we asked our vast network of Deadspin readers to let us know if they, or anyone they knew even, owned one of the much-hyped ESPN Mobile phones. We weren't expecting an avalanche of emails, but we figured, you know, a few of you would have one. The diehards. The freaks.…
We were watching another one of those impressive ESPN Mobile commercials this morning, and we thought we'd check in and see how the much-ballyhooed big-bucks launch of the product was going. Of course, finding sales numbers is pretty much out of the question, and most of the mainstream press has focused on the "hey,…
This morning, in the Conde Nast building in New York City — known around here as "the place where your soul goes to die" — ESPN alpha dog George Bodenheimer, NBA commissioner David Stern and Sports Illustrated managing editor Terry McDonell spoke with The…
This Sunday, kicked off with a 60-second Super Bowl commercial, ESPN Mobile goes on sale at Best Buy stores across the country. The service is considered by ESPN as the great new world, their chance to dominate the handheld industry the way they've dominated the televised sports industry. We've been kind of confused…