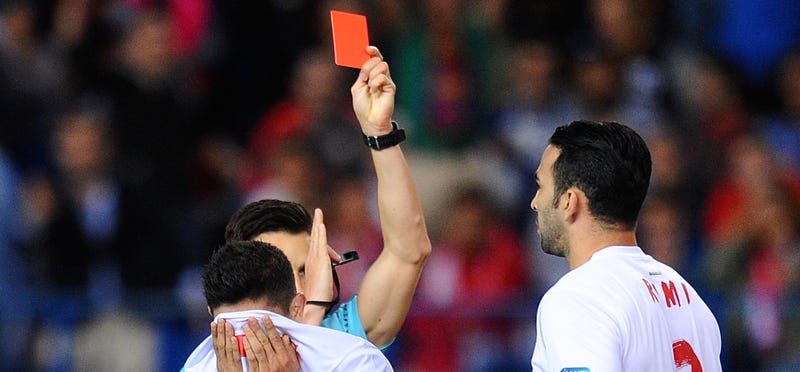 Everyone knows you run the risk of being punished when you mouth off to a referee, but what happens when it's your butt cheeks that do the talking? A Swedish player recently discovered that to at least one ref, hot air emitting from your backside can earn you a red card just as quickly.
Texas barbecued Baltimore last night 14-3, but it was Japanese pitching phenom Yu Darvish who appears to have smoked out the dugout with some nasty flatulence.
The Miami Heat came into tonight's match with the Chicago Bulls riding a four-game winning streak, so they certainly haven't stunk on the floor. It did stink, though, in the first quarter on the Heat bench, when someone (we're guessing Juwan Howard, given he's the only one not reacting) let a stinkbomb fly—much to…
John Clayton was at the Super Bowl on Sunday, right? Then maybe it was a noisy leather chair. But it appears somebody on the CBS Golf crew ripped one during the FBR Open on Sunday.
If anyone ever had a reason to go Danyelle Sargent on a co-anchor ... it's this guy. But he bravely battles the giggles and plows ahead, not even bothering to ask for a can of air freshener. Bravery in broadcasting.