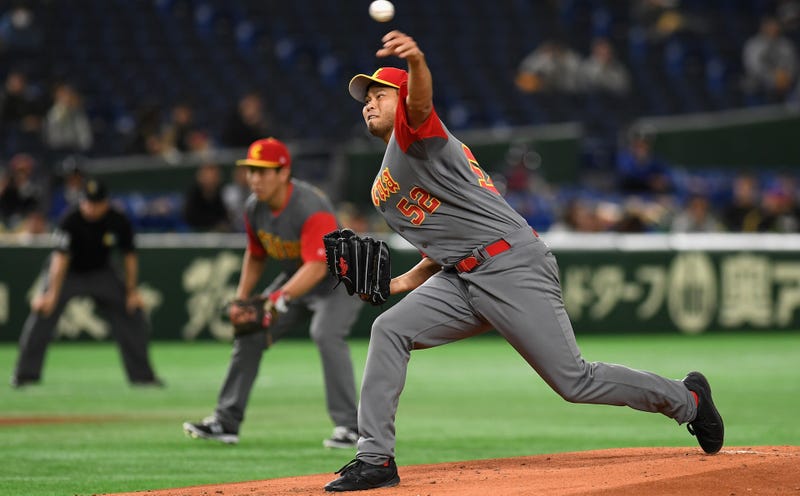 Bruce Chen, 17-year MLB vet who currently works for the Indians, is pitching for China at the World Baseball Classic right now. He's only 39 years old, but he is pitching in some cleats that look like something your cousin lends you for your first job interview. I am literally unsure of what these are.
When I was a kid and lived on West 72nd Street in Manhattan, I wanted a pair of the original Air Jordans—the red and black ones that the NBA had banned for being too flashy or some shit. There was a mom-and-pop sneaker shop on the Upper West Side that showed them off in their windows, and I'd salivate at the sight of…
Much seemed to be made about Gilbert Arenas spending $5,000 a month per pet shark he kept. They're gone now, so he has money to spend/have spent on him for game footwear.