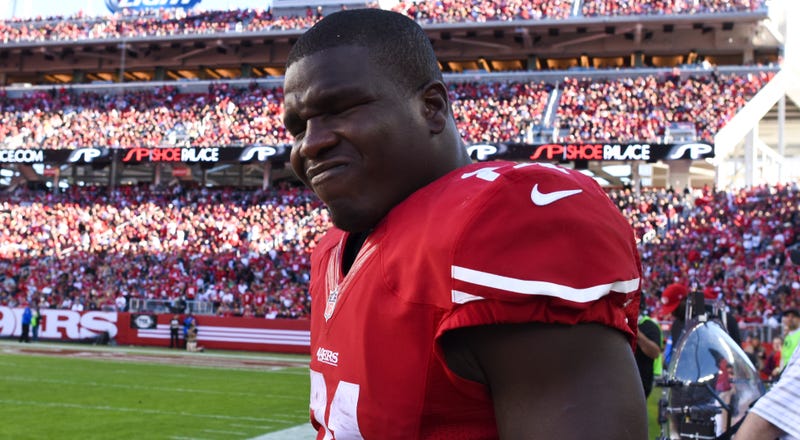 After committing to the Eagles, then waffling the next day, Frank Gore appears to be heading to Indianapolis:
Exciting news for fans who wish NFL free agency were more like college recruiting: Frank Gore appears to have reconsidered his verbal commitment to the Eagles, and is now reportedly leaning toward signing with the Colts. And just like in recruiting, it's probably because they're offering more money.
This year's Super Bowl was heavy on the dramatic build-up but short, at times, on the execution. (The lengthy power outage delay didn't help.) There was one moment, though, that both inspired numerous emails from readers and captivated everyone's attention, if only for a few seconds. We have Frank Gore and his…
Because the NFL has such a stingy rebroadcast policy, we've decided to recreate the week's best highlight using a white gerbil, a tree frog and actual game audio. Suspend disbelief.