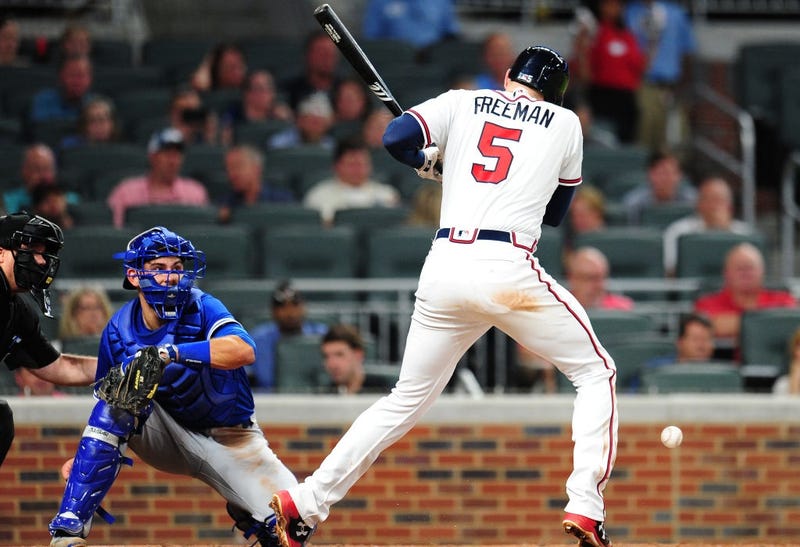 Braves first baseman Freddie Freeman left last night's game against the Blue Jays in the fifth inning after taking a fastball to the left wrist. It was one of those moments that immediately makes you worry about broken bones and weeks on the disabled list.
The Braves are 34 games under .500. Pretty much their only good player is Freddie Freeman. This is more or less by design—Atlanta dumped a bunch of talent so they would be at their worst right before moving into their boondoggle of a new suburban stadium, but they kept Freeman around as a lifeline to their remaining…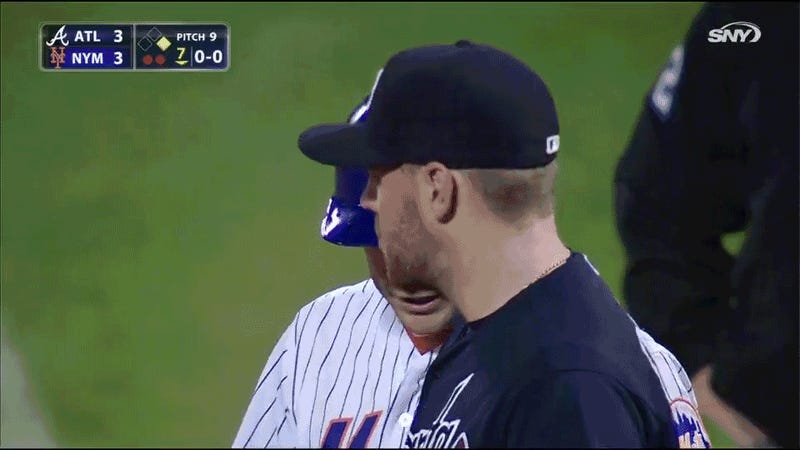 Mets third baseman and lunch policeman David Wright was fired up after tying the game with an RBI single in the seventh inning of Wednesday night's game. This was right after Freddie Freeman gave the Braves a 3-2 lead in the top half of the inning with his pinch-hit two-RBI double. When Wright reached first base, he…
A state of emergency has been declared in Georgia, as a rare snowstorm has dumped up to four inches across the state. Babies born on the interstate, hundreds of schoolkids unable to get home, and for Atlanta residents, it's a travel nightmare unseen in years. Braves first baseman Freddie Freeman was one of those…
Modern medicine has turned so many nagging baseball injuries into relics. There's Tommy John surgery and cortisone shots and Toradol. But the crafty sons of bitches who devise the cures baseball has come to love haven't yet found a way around blindness.