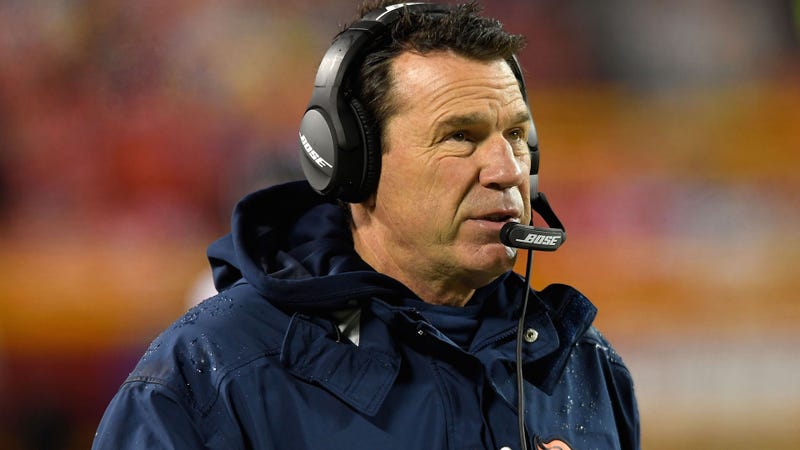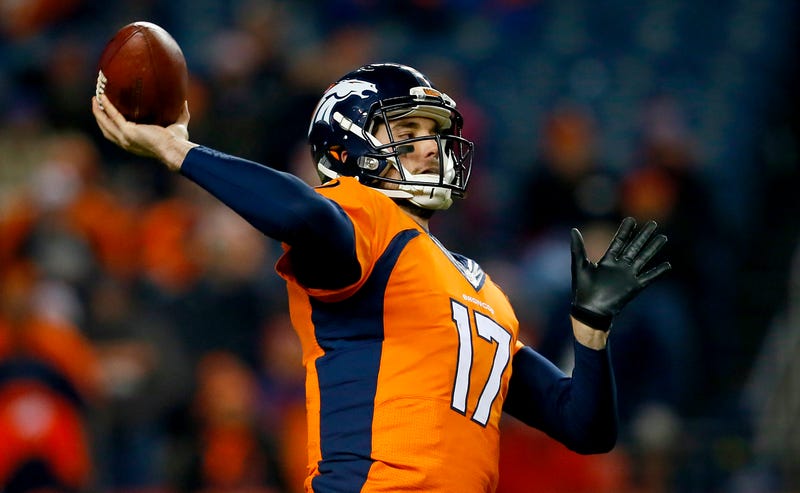 At the NFL meetings in Boca Raton today, Broncos coach Gary Kubiak addressed the team's very fluid quarterback situation, which right now consists of Mark Sanchez, Trevor Siemian, and a big ol' question mark. Kubiak said Denver's hope is to find "the next Brock Osweiler," which is a slightly weird thing to say,…
Peyton Manning is racking up injuries almost as fast as interceptions. (Almost.) Two weeks ago, it was his right, throwing shoulder. Last week it was his right foot, the one he's clearly struggling to push off of and floating weak, underthrown balls. Before yesterday's terrible 29-13 loss to Kansas City that saw…
No battle plan survives contact with the enemy. On paper, it made all the sense in the world for Gary Kubiak to reimagine the Broncos offense, emphasizing the run more, and lining up his quarterback in different positions to keep opponents off-balance. In practice, Peyton Manning doesn't like taking snaps from under…
How bad has Houston been? Gary Kubiak's mini-stroke only bought him a month. Kubiak, who's had the job since 2006, is out as coach, a day after the Texans' second loss to the Jaguars. "The last straw was losing," owner Bob McNair said. "We've got a lot better talent than Jacksonville."
The medical term for what happened to Gary Kubiak at halftime last night is a transient ischemic attack, or TIA. The difference between a TIA and an ischemic stroke is that the obstruction and symptoms are temporary (or transient) as opposed to a true stroke where an obstruction in a blood vessel to the brain causes…
Either Cierre Wood, Sam Montgomery, and Willie Jefferson were doing some seriously crazy shit in a Kansas City hotel room this weekend, or Gary Kubiak fancies himself a bit of a Schiano Man. There's really no other way to explain why all three players were released from the Houston Texans' roster this morning.