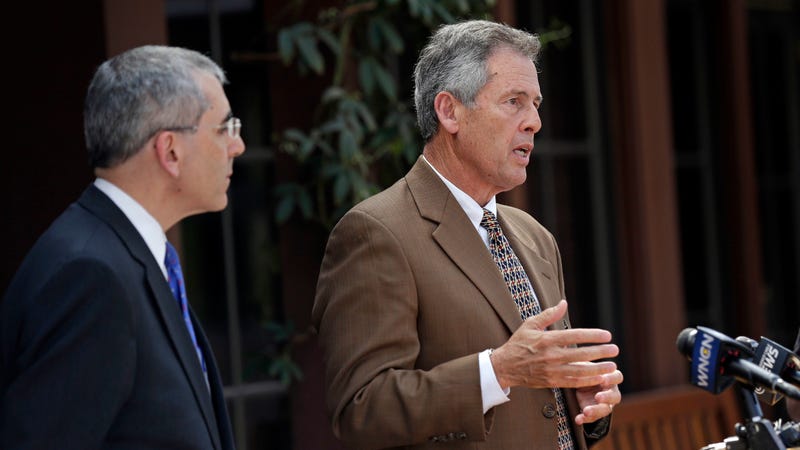 If you've ever spent time around people blessed with a particular combination of self-absorbtion and privilege, this story, from Indy Week, about a Duke administrator getting two campus baristas fired for daring to listen to rap music while on the job won't really shock you. It will make you mad as hell, though.

NRA spokeswoman Dana Loesch talks a tough game when she's describing how gun-totin' Americans need to fight for freedom with the "clenched fist of truth." But on Twitter, she's talked about crapping her "pannies." And eating "strawberries and cream cheese." And her struggles going up and down stairs. When you put all…
The guy who supposedly lives by the phrase "Don't be a pussy" took the Super Bowl favorites and the under. Betting against Clay Travis works.
Britt McHenry, who should really update her handwringing-about-rap shtick since N.W.A isn't what the kids listen to anymore, was named this weekend in a New York Times report as one of the celebrities, "celebrities," and media members who have purchased phony Twitter followers through a company called Devumi.…
Ohio State blog Eleven Warriors bet against Clay Travis's college football picks, excluding Buckeyes games, for the entire season and made a 14 percent profit. Add it to the mountain of evidence that Clay Travis knows nothing and talks out of his ass. [Eleven Warriors]
Britt McHenry and Tomi Lahren seem to be in a contest to become the latest incomprehensibly irate white woman at Fox News. It's like Josh McCown and Johnny Manziel battling to lead the Browns. McHenry, the former ESPNer with reporting expertise, is obviously the veteran McCown, while Lahren is the freewheeling,…