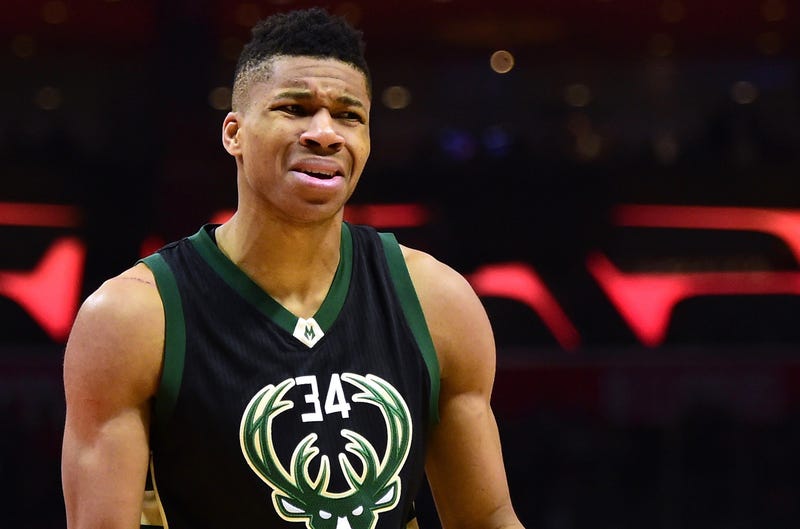 In our NBA season preview post, published, uh, a couple hours after the NBA season began back in October, I wrote the following about the Milwaukee Bucks:
The Pistons have gone 10-2 since cutting Josh Smith, including last night's win over the Indiana Pacers that featured a last second tip-in by Andre Drummond. One of the players to benefit most from Smith's absence is Greg Monroe, who has more time to work in the post now that defenses can't double him and dare Smith…
"I'm just trying not to be in the newspaper," said the professional basketball player who, according to police, urinated on himself while being booked for impaired driving. It almost worked.
Two days ago, J.R. Smith untied Shawn Marion's shoe during a free throw. J.R.! Tonight, against the Pistons, he tried to do it to Greg Monroe, but wasn't successful. Hopefully, this happens at least once every game for the rest of the Knicks' season to keep things mildly interesting.
Shame is not the reason Monroe won't seek out this dunk again. It's because he's dead. Michael Kidd-Gilchrist killed him. He exploded Monroe into a million pieces. There are bits of sinew and gristle dotting the upper reaches of the Time Warner Cable Arena. Monroe's parents and sister were notified, and flown by the…
All four of these highly regarded young big men (from l to r: Georgetown freshman Greg Monroe, Oklahoma sophomore Blake Grffin, Louisville freshman Samardo Samuels, and Pitt sophomore DeJuan Blair) led their respective teams to wins in last night's college basketball action. Continue after the jump for the recaps. • …