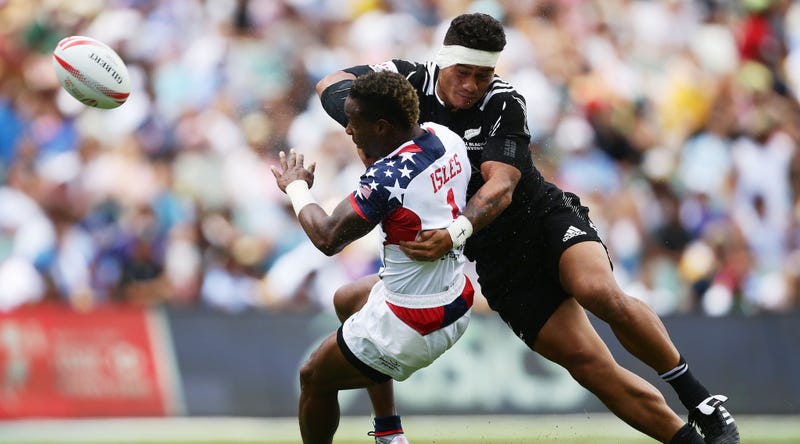 The Sydney Sevens Cup is going on down in Australia right now, and the United States went up against World Cup holders New Zealand yesterday. The U.S. has former Olympic-level sprinter Carlin Isles on their squad, and despite his pedigree as the "world's fastest rugby player," he got rocked by New Zealand's Augustine…
Ichiro Suzuki recorded the 4,000th hit of a career that spanned nine years in Japan and 13 here in the States tonight at Yankee Stadium. It was a typical Ichiro slap and he did it off a knuckleballer.
Noted Buffalo dirtball Patrick Kaleta has been somewhat quiet recently—slipping all the way to a career-low 10th on the most-hated players list, but he's angling to get back among the leaders after this brutal cross-check that sent New York's Brad Richards headfirst into the boards.
http://youtu.be/inncr93Uio A fight broke out at a Quebec "beer league" in the north shore of Montreal last week, and it escalated until a player brought down a logger-style two-handed hockey slash over his opponent's head. JT from 25Stanley.com writes that the league is not pro, and "not even close to [being]…