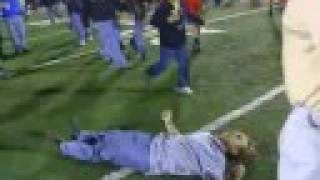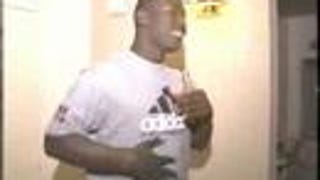 Drew Magary's Thursday Afternoon NFL Dick Joke Jamboroo runs every Thursday during the NFL season. Email Drew here.
That settles that: Bo Pelini's not going anywhere. Nebraska officials issued a statement today that said the school is "prepared to put the matter to rest." The school also acknowledged that then-AD Tom Osborne "became aware of these comments and the existence of a recording more than a year ago, and addressed the…
Cindy Lange-Kubick, the Lincoln (Neb.) Journal Star's Life columnist, has written a response to our Bo Pelini story in which she provides us with a number of tips for possible stories. We take all the tips we get very, very seriously, and so we'd like to use this space to let Ms. Lange know exactly which ones we're…
Each week during college football season we put the conventional polls to shame by ranking every FBS team from 1-125, by whatever standard we see fit. Last week's rankings were not consulted.
That audio of Nebraska football coach Bo Pelini venting and cursing (and cursing and cursing) about fans and some members of the media has existed for two years now. But it was made public yesterday because that's when we first learned of it. In fact, the source who gave us the recording reached out to us only a…
This is fun. Here we have an audiotape of Nebraska football coach Bo Pelini flipping his shit about both the media and the Cornhuskers' fans after a 2011 game. Why are we getting this now? Well, our tipster was particularly exercised by Nebraska's flameout against UCLA on Saturday, which has led to some awkwardness in…