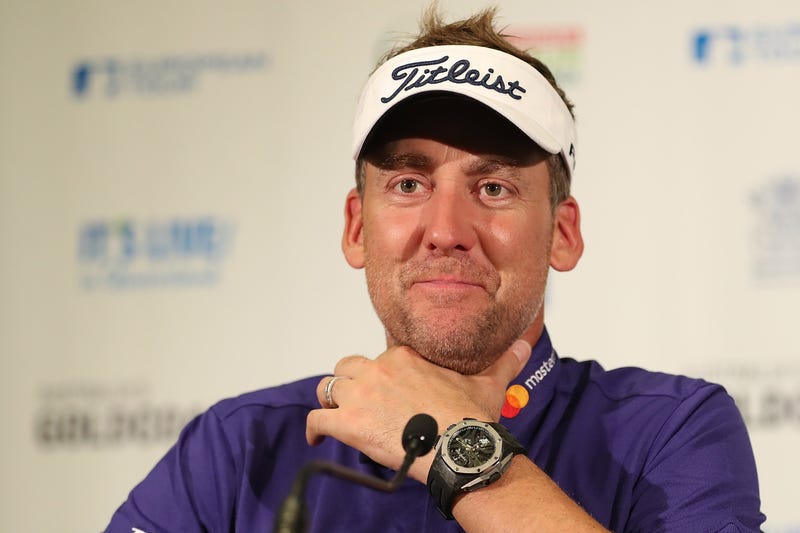 As a pro athlete, menacing a cameraman with finger wags is, at best, a corny and dickish thing to do, and at worst, a good way to produce a permanent testament to your corny dickishness. (There's a camera, dummy.) Just watch Ian Poulter stare right into the lens after quadruple bogeying a hole at the Hong Kong Open.

PGA president Ted Bishop was canned today after bickering with English golfer Ian Poulter on Twitter yesterday and calling him a "lil girl."
Earlier this month, Ian Poulter blasted spectators who yell out "Baba Booey" and "mashed potatoes" and the like during players' backswings, calling them "bellends" and expressing a desire to "tazer every muppet who shouts out something stupid." Golf fans naturally took this as a challenge.
Ian Poulter had a rough go of it at the PGA Championship—not as rough as Tiger Woods and Phil Mickelson did, but bad enough that he was well out of contention on Sunday. This has allowed him ample time to air out fans who yell things at golf tournaments, and get a response from Howard Stern.