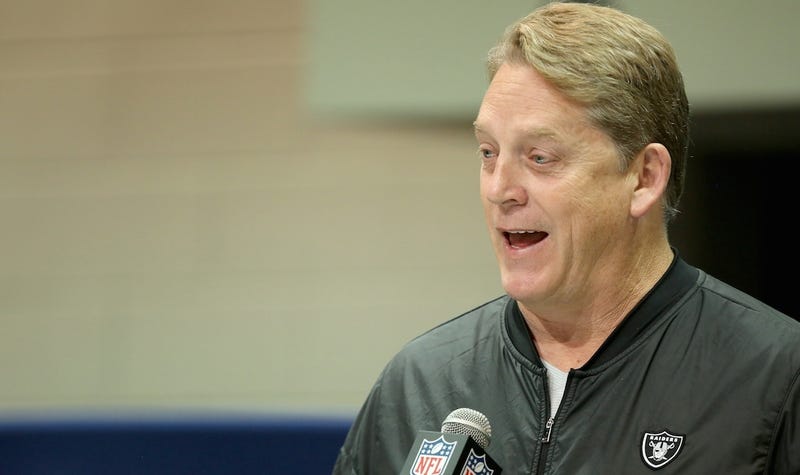 Oakland Raiders head coach Jack Del Rio seems to be a man willing to a hear out a broad variety of opinions on a topic. Maybe that's a common attribute for football coaches, an occupation that demands approaching a problem with multiple possible solutions and can reward unconventional thinking. That also might be why…
After a long-ass interview with Raider brass—his second—recently fired Broncos DC Jack Del Rio is reportedly closing in on officially getting the job. According to ESPN's Chris Mortensen, the deal will be announced as early as today.
Paranoia swept the blogosphere this morning, as word spread like wildfire that ESPN had told the Jaguars and Titans to use their timeouts at the end of a blowout to get more commercial breaks. Great story. Too bad it's not true.