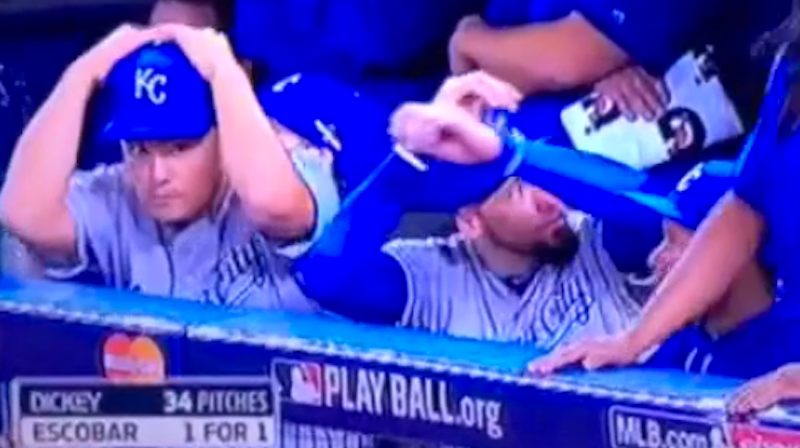 The umpires needed a replay review to figure out that Royals shortstop Alcides Escobar was hit by a pitch during the second inning of last night's Royals-Blue Jays game, and Royals pitcher Jeremy Guthrie immediately thought of what happened the last time the Jays' home crowd saw their team get screwed by replay:
Update: Apparently I'm an idiot/pop culture recluse, and the shirt actually references the hook from Chris Brown's song "Loyal" which goes "these hoes ain't loyal." In my defense I rarely listen to that women-beating moron, and I'm really annoyed by all of those Lorde cover songs. Anyways, look at the funny t-shirt!
Royals starter Jeremy Guthrie, presumably upset about a home run allowed earlier in the inning, snagged a line drive for the third out and hurled that sonofabitch to the heavens.