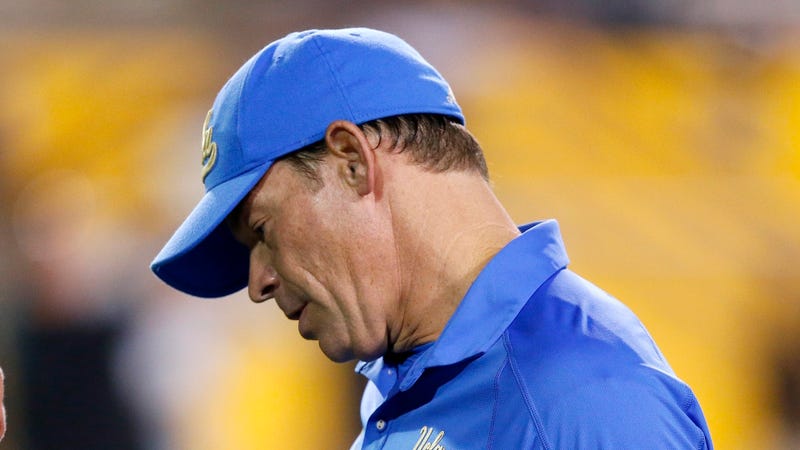 UCLA head football coach Jim Mora is known to be a bit of a dick, which means he's not the best guy to put on the air right after you've finished talking about how his quarterback, Josh Rosen, struggled this season. Unfortunately, that's exactly what ESPN did during their coverage of National Signing Day:

Two weeks after a season-ending injury, UCLA junior linebacker Myles Jack has announced his withdrawal from school and his intention to enter next spring's NFL draft. And because of an insurance policy he took out on his health after his breakout freshman year, it's a win-win proposition for him.
Every morning, the fine folks at Sports Radio Interviews sift through the a.m. drive-time chatter to bring you the best interviews with coaches, players, and personalities across the sports landscape. Today: Doug Gottlieb.
Jay Glazer just tweeted the news a couple minutes ago. And Glazer is blissfully never wrong. I've always thought Jim Mora 2 looks like an Eskimo. That's probably a wrong assumption.