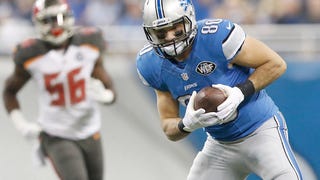 A little past midnight, Lions tight end Joseph Fauria tweeted about his girlfriend Erika Hammond and Seahawks quarterback Russell Wilson, suggesting, well, something.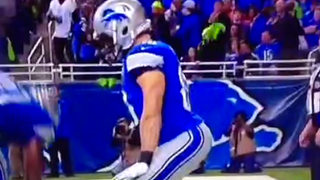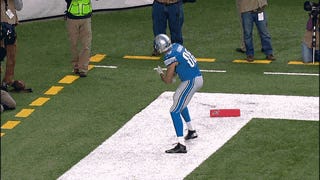 Geoff Foster of the Wall Street Journal has done the lord's work. He went back and watched every touchdown celebration that occurred in the NFL this year for the purpose of creating a comprehensive audit of how NFL players decided to get down after scoring.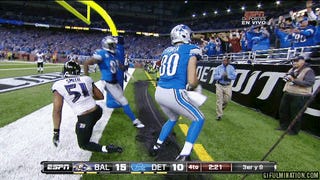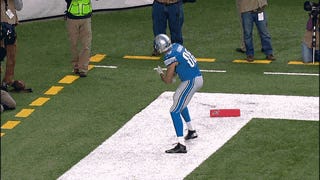 I might be showing a few too many cards here, but that looks a lot like the dorky disco dance from World of Warcraft to me. The touchdown gives Fauria six on the season.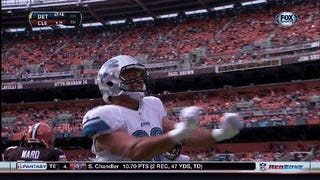 With a three-touchdown game today, Joseph Fauria deserves more recognition. He now has five TDs this season; Calvin Johnson has four. There's no reason why Fauria shouldn't be stealing more of fellow tight end Brandon Pettigrew's snaps. Oh yeah, he danced again for his third score. Enjoy.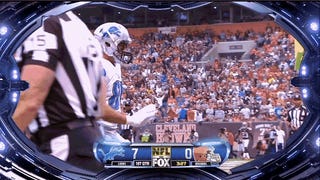 Joseph Fauria, our favorite undrafted rookie, caught a one-yard TD pass from Matthew Stafford, so he naturally busted a move. Fauria only has five catches this season, which seems unfair, considering he's six-foot-seven and succeeding with his limited looks. Please continue to find Fauria in the end zone, Matthew…