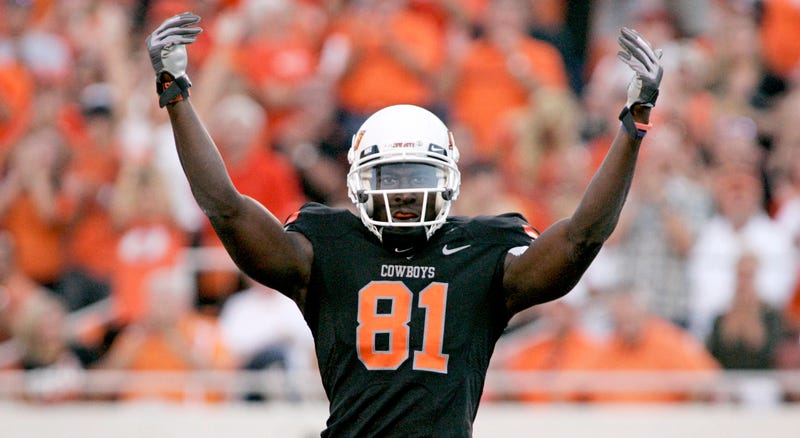 I rolled my eyes at the claim that an unnamed NFL team had shadowed Jameis Winston on a flight—surely lots of teams had scouts flying into and out of Indianapolis around the combine. But maybe it's not so crazy. Former Tampa GM Mark Dominik admitted that in 2012, the Buccaneers dispatched a scout to Justin Blackmon's…
Jaguars wide receiver Justin Blackmon, already on an indefinite suspension from the NFL under its substances of abuse policy, was arrested yesterday in Edmond, Okla., pulled over with two marijuana-filled blunts in his car.
Jaguars WR Justin Blackmon has been suspended for at least the final eight games of the year under the NFL's substances of abuse policy, the team announced. It's the same thing that kept him out the first four games of this season. Nice job, guy.
Jaguars receiver Justin Blackmon will sit out the first four games of the season after violating the league's substance abuse policy. Good thing that team has all sorts of offensive weapons. [NFL.com]
The Jaguars first round draft pick is being held in a Stillwater, Oklahoma jail on $1,000 bail after he was arrested on aggravated DUI charges. A police report has not been made available yet, but the team is aware of the report.
Every morning, the fine folks at Sports Radio Interviews sift through the a.m. drive-time chatter to bring you the best interviews with coaches, players, and personalities across the sports landscape. Today: enjoy Blaine Gabbert's underthows, sucker.