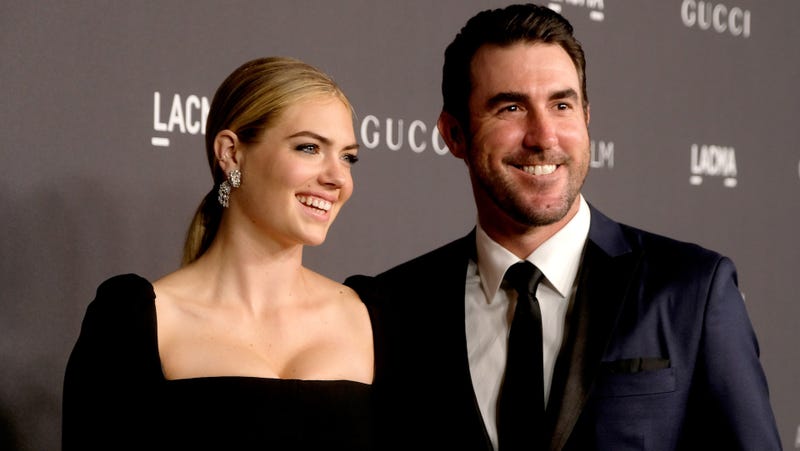 Red Sox pitcher Rick Porcello won the American League Cy Young award this evening, beating out Tigers ace Justin Verlander despite finishing with six fewer first-place votes. Porcello won the voting 137-132, and two voters did not name Verlander on their ballots at all. Verlander's fiancée, Kate Upton, was not happy,…
A huge wave of nude celebrity photos hit the internet earlier today. Some, like Jennifer Lawrence's, were confirmed to be real; others were disputed and debunked as fake. Among them were a series of photos featuring two people who look an awful lot like—and almost certainly are, though for obvious reasons we feel it…
These two are adorable and happy. I kind of hate them for it.
The Michigan Wolverines may have lost the NCAA championship last night, but that doesn't mean that backup guard Spike Albrecht isn't feeling pretty good about himself this morning. Albrecht had a huge game, scoring 17 points in 28 minutes while sinking four of his five shots from downtown. Judging by the tweet that he…
Michigan native and Sports Illustrated swimsuit model Kate Upton showed up at last night's Tigers-Royals bout at Comerica Park, partying in Justin Verlander's suite and launching a Twitterstorm.
The very married CNBC sports business expert Darren Rovell (very married as in his wife is very pregnant) continued his ill-advised campaign of Kate Upton obsession (see: his Twitter avatar and this article) today when after a group conversation about Upton's appearance on the cover of this year's Sports Illustrated…
Mark Sanchez may have fumbled on Sunday, but he isn't fumbling in his personal life, reports the New York Post: