When the swag is too strong, fate steps in.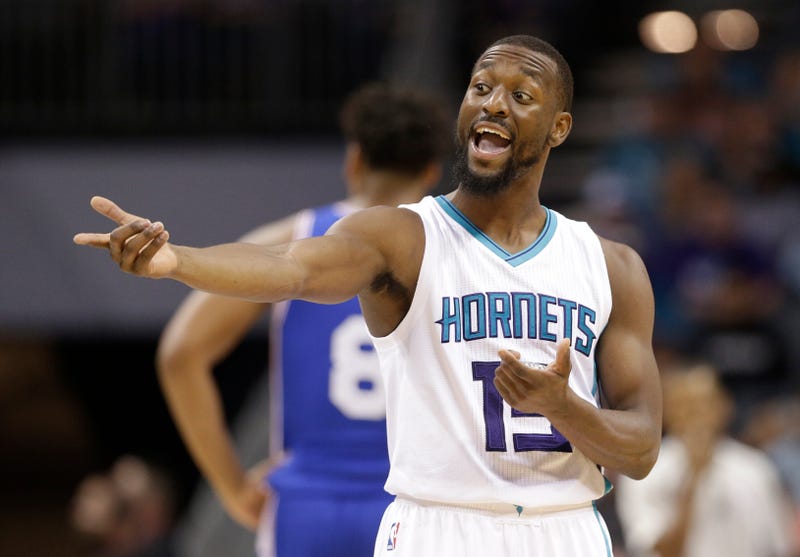 To really appreciate how far Kemba Walker has come, dust off that copy of NBA 2K12, slide it into your wheezing Xbox 360, and find young Kemba on the roster of the 7-59 Charlotte Bobcats, where he is stuck behind D.J. friggin' Augustin on the depth chart, slinging passes to the likes of Byron Mullens and Tyrus Thomas,…
In their last four games, the Charlotte Hornets have blown out two of the Eastern Conference's better teams, beaten the Bulls, and whooped on the Grizzlies. Charlotte's only lost twice since Thanksgiving, to the Cavs and the Warriors (which is forgivable, since losing to them is like losing to gravity or the ocean.)…
Steph Curry did some extremely rude things to the Hornets last night, and Kemba Walker did not have a super fun time trying to guard the best scorer in the league.
Poor Nikola Mirotic. He has no business checking Kemba Walker. Probably he learned his lesson after sucker-ass Kirk Hinrich left him hanging because he could not get over a Marvin Williams screen and Kemba crossed him out of his socks, but this is immaterial, because Nikola Mirotic is now a cluster of scattered…
Hornets point guard Kemba Walker, fresh off signing a four-year, $48 million contract, did some big things against the Bucks last night. First, he hit the pull-up three you see above in the final seconds of the fourth quarter, sending the game to overtime. And then, at the end of overtime, he did this:
Walker and Kidd-Gilchrist are Bobcats teammates, but tonight they were adversaries. Michael Kidd-Gilchrist was one of Coach Cal's one-and-doners and Kemba Walker is a UConn guy. So they got together to watch the game and apparently made a friendly wager that Kidd-Gilchrist clearly lost. That's Walker's number…
Kemba Walker came home to New York City to play every minute and record 24 points, 5 boards, and 5 assists in UConn's 76-74 win over Pittsburgh this afternoon. Here's a look at Walker's deadly step-back jumper. I'm willing to bet that Jim Calhoun has never before jumped so high.