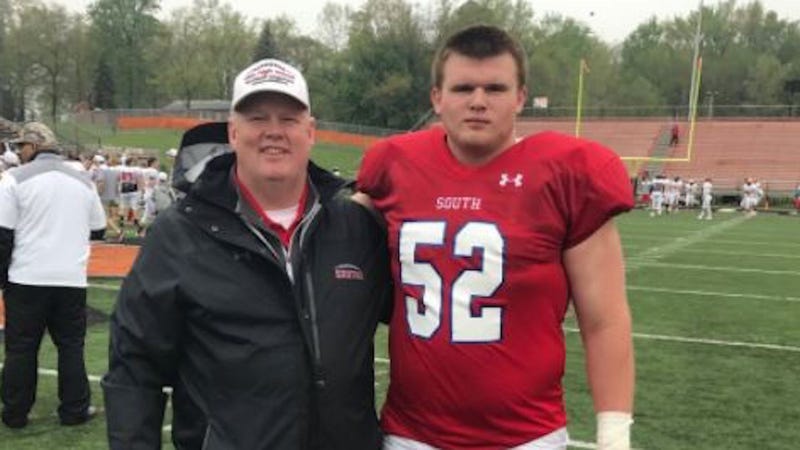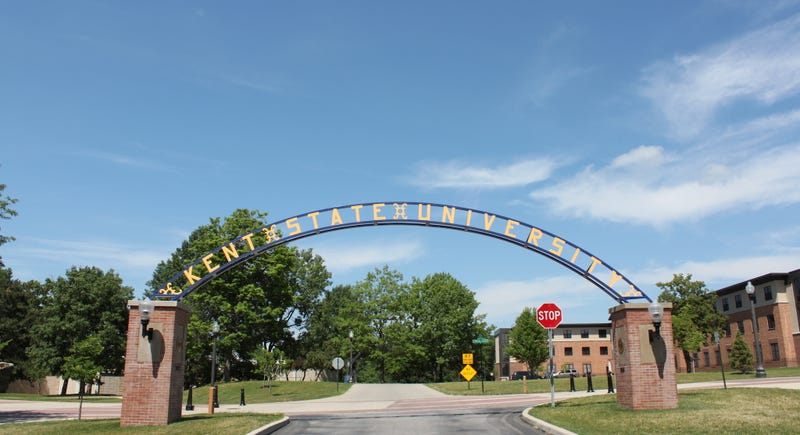 A former Kent State softball player is suing the university and its former softball coach, Karen Linder, accusing Linder of pressuring the player to cover up her rape allegation against the coach's son. When Lauren Kesterson did report the rape, Linder resigned but used her influence among former and current softball…
Kent State has somehow managed to stay close with Minnesota today, but if the Golden Flashes don't improve their punt team, they're in for a world of hurt; this punt was a disaster.
Kent crushed Ohio 44-13 in Athens tonight, but the highlight for all who tuned in for #MACtion was this 61-yard fake punt by Nate Terhune, a 6'4" 265 lb. defensive lineman who played up-back on the punt team and made the most of his opportunity—hurdling a Bobcat return teamer en route to the end zone.
Forbes's latest best guess at the most valuable college football programs is out, and if you're a Texas fan, congratulations: Your slavering devotion to the Death Star of the Big 12 has paid off once again. You're number one! Granted, you're in the "also receiving votes" category in the AP's poll of on-the-field…
Prompted by a discussion between Gawker's own Mobutu Sese Seko and Sports Illustrated college football writer Holly Anderson, we created this mp3 celebrating the best and only relevant moment of Night Ranger's musical career. We think it's worth using to highlight plays, so here's the best runs from this past weekend…
This actually happened! Kent's Andre Parker recovered a blown punt return after the ball grazed a Towson player, only to return the recovered fumble toward his own goal. The only thing that stopped him from scoring a safety for Towson? Towson's punt return team, who foolishly tackled him before he could score them…
The Kent State Golden Flashes continued their improbable postseason run, knocking off the NCAA Tournament's No. 1 overall seed Florida and remaining alive in the College World Series with a 5-4 win in Omaha yesterday.
1. The Original Bracket Buster. Before there was George Mason, there was Kent State. Back in 2002 the Golden Flashes, behind three stud senior guards (Trevor Huffman, Andrew Mitchell and current FIBA scoring-record holder Demetric Shaw) and current NFL all-pro tight end Antonio Gates (who was an All-American in hoops…
1. More Likely To Get Attention From Mel Kiper Than Tim Legler. Only one Kent State basketball player is currently in the NBA. That lucky gentleman is Atlanta Hawks backup center John Edwards. KSU's hoops team has produced a slightly more recognizable athlete in the NFL: Chargers' tight end Antonio Gates, who didn't…