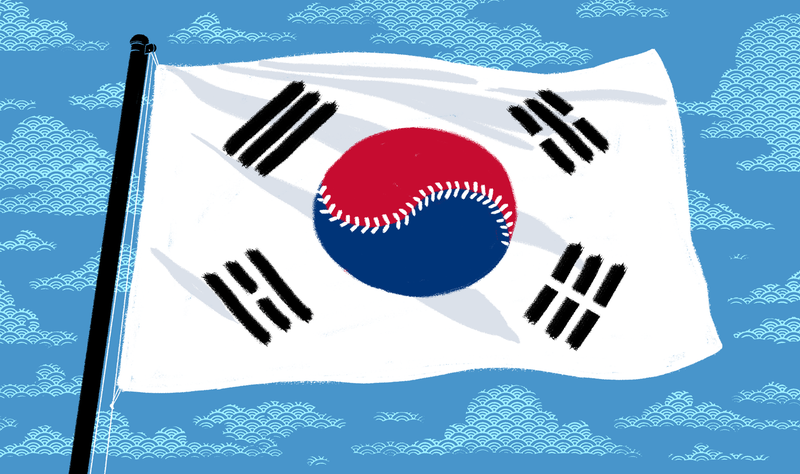 The baseball season is almost upon us, but you don't have to wait for MLB to get started. Opening day for the Korean Baseball Organization (KBO) is March 31. Why should you be care? Well ... can I interest you in bat flips?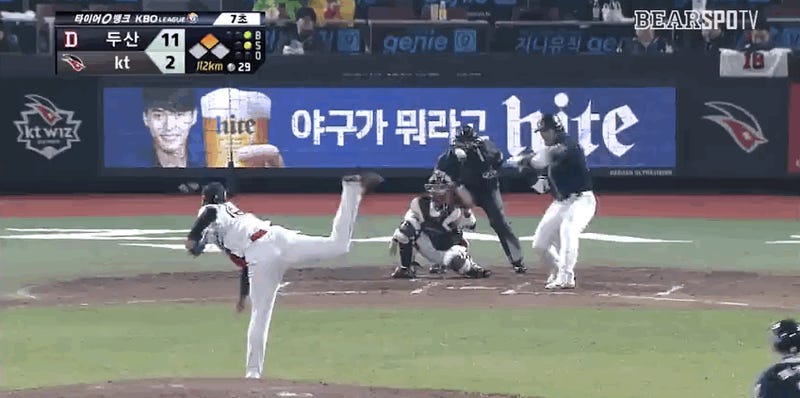 Sad about the news that Yasiel Puig is going to cut down on his bat flips? Then it's time to watch more Korean baseball. This is Doosan Bears outfielder Kim Jin-hyung hitting his first career home run against the KT Wiz today, and then firing his bat away like he's trying to murder somebody with it. If he tried…
Korean Baseball star Park Byung-Ho of the Nexen Heroes absolutely demolished a home run on Friday that cleared the giant scoreboard in centerfield. He now has 39 home runs, most in KBO. That's four more than the his teammate Kang Jung Ho, and 13 more than the next guy Lee Seung Yuop at 26. Heroes be mashing.…
In case you were wondering what former MLB player/birther Luke Scott was up to these days, there is word from East Asia: He's getting kicked off his South Korea baseball team for yelling at the manager.
Baseball players: Do not slide like Lotte Giants infielder Hwang Jae-Gyun did into third base. This is not how to slide. Not only will you wreck your face, but you likely won't get to the bag in time anyway, and then you'll lay in the dirt, wondering where it all went wrong. (It all went wrong when you slid poorly.)
How's your bat-flip game, Yasiel Puig? Good, good, glad to see that you are still flippin' bats. But here's the thing: you don't have shit on these Korean ballplayers.