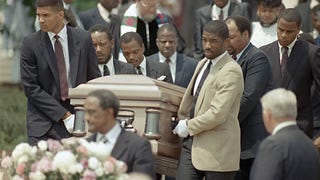 This, from the Washington Post's John Feinstein, is just a stunning thing to exist. It is an argument that Len Bias does not deserve induction into the University of Maryland Athletics Hall of Fame because he died from a cocaine overdose.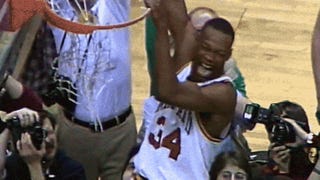 Every week, I'll excerpt a handful of stories — old and new, sports and otherwise, relevant and merely sublime — that I urge you to read for one reason or another. Send any suggestions to craggs@deadspin.com.
The Len Bias documentary, which has been shelved for a couple of years, trapped in distribution hell, will be released June 19. If anybody sees it, will his legacy be ruined?