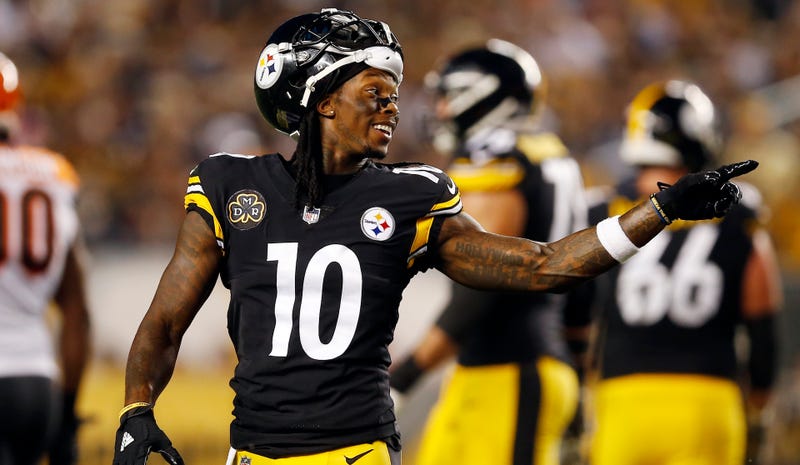 Sure, it took an enormous fluke, but the schizophrenic Steelers topped the previously unbeaten Chiefs and are right back in the thick of the AFC chase. They're there without much success from No. 2 receiver Martavis Bryant, and his frustrations have reached the point where he's requested a trade.
Wideout Martavis Bryant has been "conditionally" reinstated by the NFL after serving a 13-month suspension for violating the league's substance-abuse policy, the Steelers announced.
Pittsburgh Steelers wide receiver Martavis Bryant has been hit with a one year suspension for missing multiple drug tests. Bryant had previously tested positive for marijuana, which earned him a four-game suspension in 2015, and is reportedly set to check into rehab. Bryant's agent told USA Today that his client's…
Pittsburgh Steelers wide receiver Martavis Bryant missed the first four games of last season for violating the NFL's substance abuse policy, and now he might miss the entire 2016-2017 season for a similar violation, per a report from Dejan Kovacevic which was later corroborated by others.
Martavis Bryant's buttcatch is one of this season's most spectacular plays, but we'll forgive you if you missed it due to falling asleep or having any of a hundred better things to be doing at 10:15 on a Saturday night. This being the NFL, we fully expected officials to declare it incomplete. How happy we were to be…