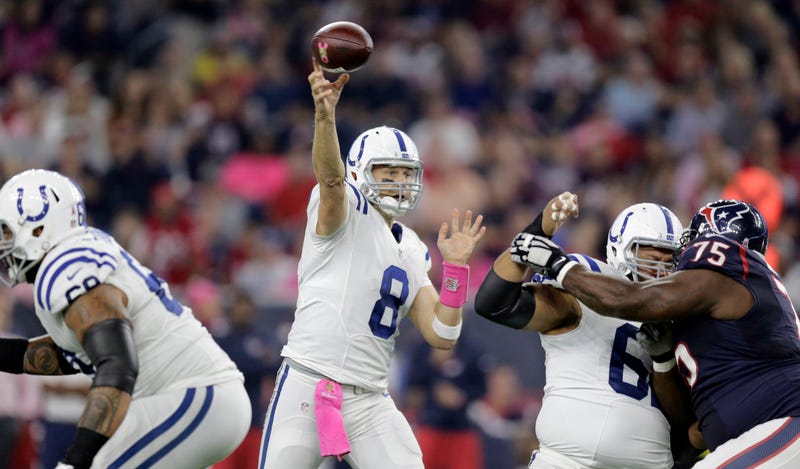 What Matt Hasselbeck did was undeniably impressive: overcoming oldness and a "bacterial infection" that hospitalized him earlier this week to lead the Colts to a 27-20 win over the Texans, Indy's second straight win over a divisional opponent without the services of Andrew Luck. But the Colts appear to be declaring it…
The last time Matt Hasselbeck started an NFL game, he replaced a hurt Jake Locker in Tennessee in 2012. He wasn't supposed to see time then, either, already in the "fossilized mentor" stage of his career, which he now occupies in Indianapolis with Andrew Luck. He's well past his due date, I'm saying. But a shoulder…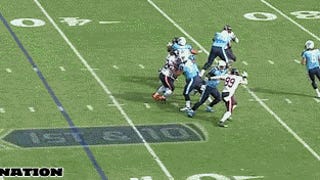 Thanks to the folks at SB Nation, here is the Chicago defense once again upstaging the offense. Urlacher intercepted Hasselbeck with 2:49 left in the first quarter to give the Bears a 21-2 lead (they began the day with a blocked punt return touchdown) Chicago leads 31-5 at halftime.
Matt Hasselbeck had kind of a rough day against the Vikings and probably deserved to get yanked, but I think we can all agree that Vikings beat writer Tom Pelissero was probably referring to the "sad trombone" or maybe the old vaudeville gimmick of pulling a guy off the stage with a cane when he sent this wonderful…

So, the XXX Church, a non-profit that seeks "to help people of all ages who are being assaulted by pornography," has apparently renamed Feb. 6 "Porn Sunday."
Responding to New York Jet Antonio Cromartie's rant about how the players' union needs "to get their sh— together and just get it done," Seattle Seahawks QB Matt Hasselbeck took to the tubes and "joked" about Cromartie's intelligence.
Last year, a Seattle radio station, attempting to, we dunno, inspire somebody or something, came up with "Sweet Shaun Alexander," an ear-bleeder set to the tune of "Sweet Home Alabama." (You know, because of the loggers.)