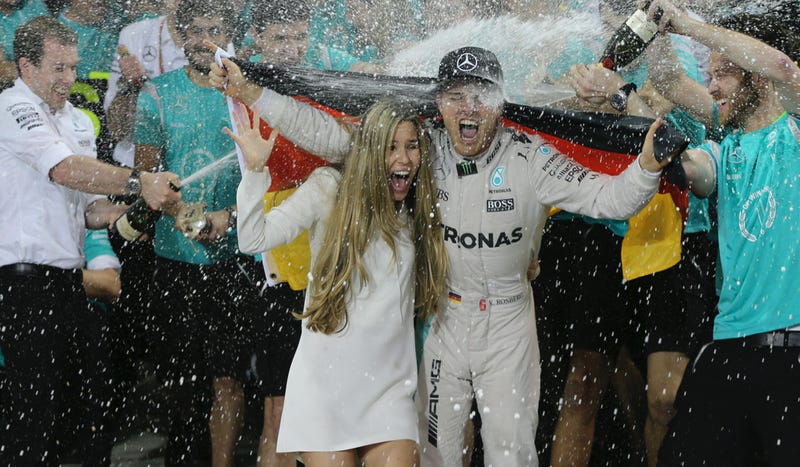 Mercedes Formula One driver Nico Rosberg announced his shocking retirement today with immediate effect, reports Autosport. Rosberg just clinched the World Driver's Championship in the F1 season finale at Abu Dhabi.

According to reports, two men robbed a member of Lewis Hamilton's Mercedes AMG F1 team at gunpoint prior to this weekend's Formula One Mexican Grand Prix. The robbery occurred while in stationary traffic on Wednesday, and the team member chose to remain in Mexico for the race weekend.

Defending Formula One champion Lewis Hamilton is good friends—if you can call it that—with a tiger, and had playtime with it recently. Not through glass like us common folk do at the zoo, but, like, actually in a cage with it. If that doesn't sound lethal enough, he decided to make an instructional video on "how to…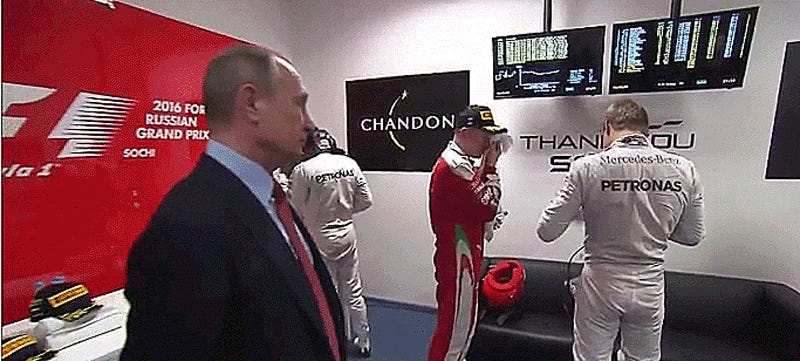 Things got a bit awkward between Russian autocrat/one-time Formula Something driver Vladimir Putin and Formula One Russian Grand Prix winner Nico Rosberg after today's race. Putin looks like he feels ignored as Rosberg does everything else but shake his hand, and then unleashes the shade.

After tires popped at Spa, Formula One and Pirelli instituted limits on tire pressures. The minimum allowed on any car at Monza was 19.5 psi. To enforce this, an FIA delegate measured left rear tire pressures on the four front cars on the grid and found that both Mercedes' tires were below the minimum pressure.

How balls-out crazy is the Monaco Grand Prix, exactly? This ride along on Lewis Hamilton's Mercedes for his pole position-winning lap will show you just how absurdly close all the Formula One cars this weekend have to get to the walls to put down a fast lap of the impossibly narrow, windy street circuit.
Lewis Hamilton took third place in this year's Malaysian Grand Prix—though not without some intra-team controversy—despite a pretty hilarious pit stop, as pit stops go. Over the summer, Hamilton switched from the McLaren racing team to Mercedes and for his first tire change at Malaysia, he tried to pit at his old home