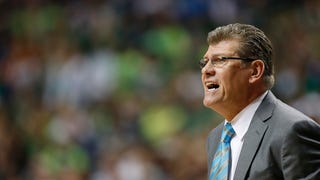 UConn women's basketball coach Geno Auriemma called little league pitcher Mo'ne Davis last month to congratulate her success with the Taney Dragons. Someone anonymously reported the call to the NCAA as a recruiting violation, because Davis, who is 13 years old, also plays basketball. The NCAA actually took the report…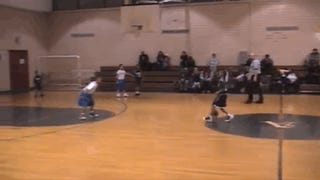 You may never hear from Mo'ne Davis again. But even so, she and her teammates have already accomplished something amazing: They've taken back the name "Taney" from history's shit list. In a wonderful stroke of ironic resonance, the name that now evokes a mixed-race, inner-city little league team that made a lot of…
Mo'ne Davis is already the most famous player in Little League World Series history, save perhaps Danny Almonte. If she wins tonight, she'll have to answer a question Almonte was never asked: Cash in now?
The Taney Dragons, representing Pennsylvania, will take on Nevada in a Little League World Series semifinal tonight. On the mound for the Dragons will be Mo'ne Davis, a 13-year-old girl whom you have surely heard of by now. You should be watching this game, because even though this is just little league baseball,…
Mo'ne Davis, the 13-year-old girl who led her baseball team to the Little League World Series by being awesome and striking fools out, was a guest on this morning's episode of Fox & Friends. Naturally, co-host Eric Bolling seized on the opportunity to be annoying.