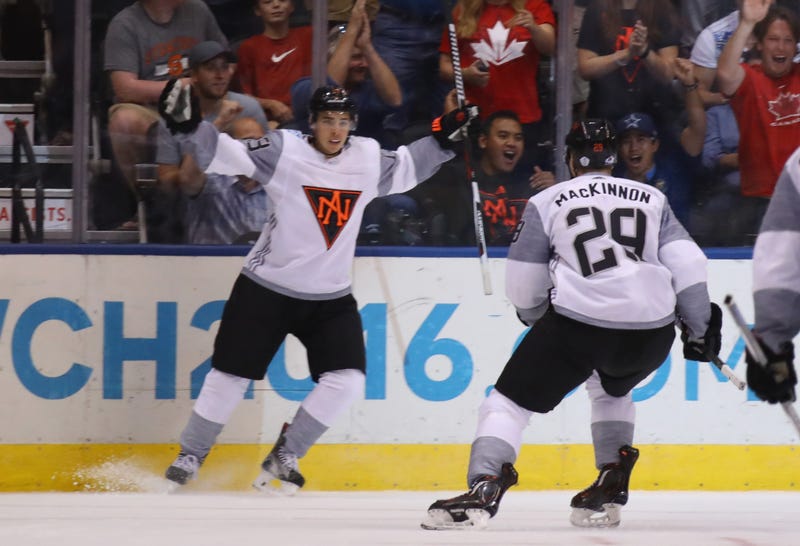 You were watching like I said, right? Then you saw a hell of a 3-on-3 overtime, decided on a sequence that saw John Gibson stop Daniel Sedin, Johnny Gaudreau hustle to the loose puck and feed Nathan MacKinnon, who then absolutely flummoxed Henrik Lundqvist for the winner:

The Colorado Avalanche–for my money the team with the best geological phenomenon mascot–put a holy whooping on the Montreal Canadiens last night up in Québec. Two of those goals came in a 13 second burst from young center Nathan MacKinnon, where he scored immediately out of a face off, and then on a break.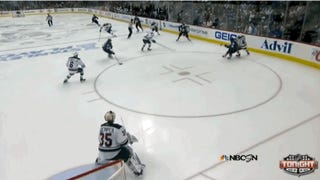 Nathan MacKinnon scored the game-winning goal, giving the Avalanche a 4-3 win in Game 5 and a 3-2 series lead over the Minnesota Wild. After an impressive debut, and a great follow-up in Game 2, the Avalanche rookie added to his short (though fast-growing) playoff resume with a three-point performance capped off by…
We were impressed by Avalanche sensation Nathan MacKinnon's stellar play in his first playoff game, so of course, the 18-year-old followed up his postseason debut with a better game, including his first career playoff goal.
The Avs pulled off a thrilling win in Game 1 of their series with Minnesota last night, scoring the tying goal with 13 seconds left and winning it 7:27 into overtime. Neither could have happened without rookie Nathan MacKinnon, playing his first big-boy playoff hockey with the coolness of someone twice his age.