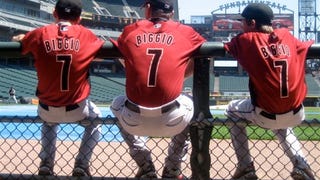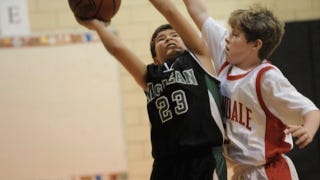 Sometimes we get a tip in the ol' inbox here that speaks to us for personal reasons. Early this morning, one came in about Will Thomas, a 12-year-old seventh-grader in McLean, Virginia, who decided to spend his Labor Day weekend shooting baskets to raise money for the families of the 17 Navy SEALs killed in a…
The MLB draft is long. Like, super super long with about a million players getting picked. It's a crapshoot the deeper you go, so teams just pick players that will make a quick headline (like the Cubs drafting a fat kid). What better way to do that than pick a player whose name fans already know?
Mauricio Baldivieso turns 13 tomorrow. As an early birthday present, his coach got him into the game for a first-division Bolivian soccer side. Did we mention the coach is his father?