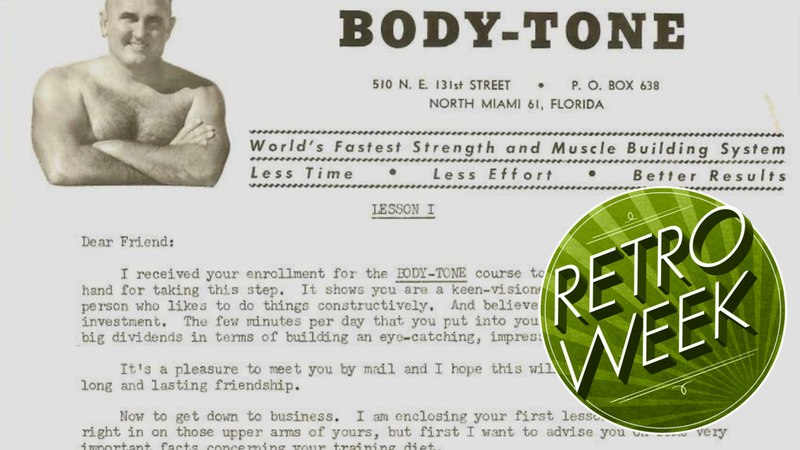 "I CAN GIVE YOU MASSIVE ARMS, BROAD SHOULDERS, AND A GIANT SIZED CHEST IN JUST FOUR WEEKS," the Body-Tone pamphlet promises. It is the "World's Fastest Strength and Muscle Building System." It cost $20 in the late 1950s, but today the program is available for free in the Stark Center Archives. I am ready to begin.

I am not a huge fan of athlete-designed or endorsed foods and diets, mainly because I am not an athlete, but I also hate the joyless, clinical approach so many of these "diets" take. (In fact, when Tom Brady released his absurd, overpriced "nutritional manual" last year, I was incensed.) But the NBA has a meal plan…
Kawhi Leonard offered up some good tidbits in a GQ interview about his diet published today. No, he'll never be caught eating at Subway. Yes, his mom moved to San Antonio during his rookie year and cooked most of his meals for him. No, he is not going to take any advice about drinking water at face value, because he…
Using house-milled wheat flour that costs $1.40 per pound (as opposed to the 20 cents/lb for normal "white" flour), and has shelf life of just about a week, may seem like an unnecessary complication for something as basic and beloved as bread. But several bakeries and restaurants around the country are making the…
There was a very odd, long story on CBS Sports earlier this week that read uncomfortably like an infomercial for "Dr. Cate" Shanahan, an inventor of a pseudo-paleodiet who's been brought on by the Lakers as a nutritional consultant. I want to bring this passage about Dwight Howard to your attention.