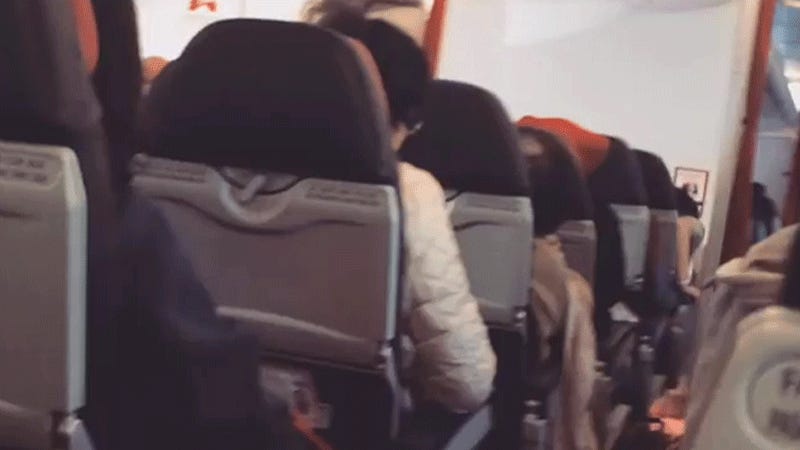 An AirAsia X flight from Perth, Australia, to Kuala Lampur, Malaysia, encountered some sort of technical problem yesterday, which made the plane start to wobble and vibrate for over an hour. Faced with such a dilemma, the pilot, normally a calm, collected voice over a loudspeaker, asked everyone to pray instead. Twice.

A three-foot continental giant rabbit named Simon allegedly died in the cargo hold while traveling on a United Airlines flight from London's Heathrow Airport to Chicago's O'Hare International Airport—the same airport where a United passenger was violently dragged off of an overbooked flight earlier this month.

Just two weeks after terrifying video of a bloodied United Airlines passenger who was violently kicked off a flight for refusing to give up his seat went viral, another video has emerged showing an American Airlines employee challenging a passenger to hit him after a woman holding a baby was allegedly hit with her…
Last week, I was on a flight to California, flipping through the various movies I could watch on the headrest. Boogie Nights was available. Great movie! Thing is, more than a few parts of it might have made the family sitting next to me a little uncomfortable.

I don't know how any of your lives are going at the moment, but I'm pretty confident in saying that, whatever's happening, you're doing better than this poor pathetic Dutch guy, 41-year-old Alexander Cirk, who almost died while waiting ten days in a Chinese airport to meet a girl he'd been talking to online. Alex,…
If you've got, I don't know, a couple months nine years to kill with nothing else to do, start following @555uhz on Twitter. That person will let you watch Top Gun for free, just as long as you don't mind watching it without sound — and about a frame at a time.
Earlier today, we reported on the airliner that crashed into a highway while attempting to land at a Moscow airport, killing at least four people.