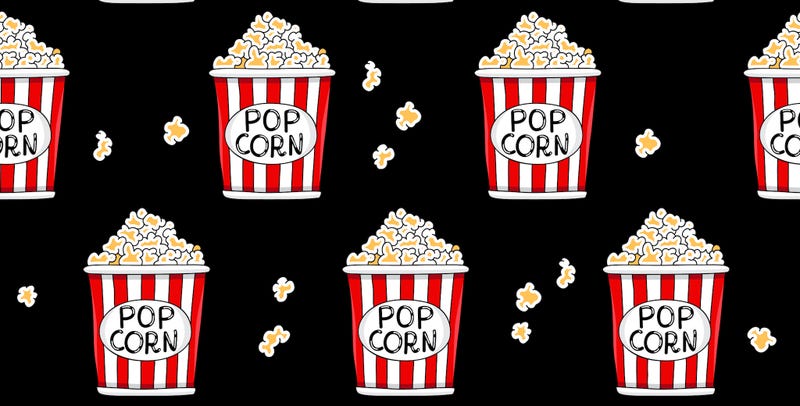 Popcorn is good and good for you (probably; it's a plant), and its greatest feature is its chameleon-like ability to be topped by whatever quasi-liquid or slush-based substance you have lying around. "But, I have so many possible toppings in my cupboard and/or well-stocked fridge?" you might ask, "Which one do I…
Clint Dempsey was craving some popcorn after the Seattle Sounders' game against Houston last night, so he gave his jersey to a kid in the stands in exchange for free reign at a bucket of popcorn. Also, anyone in the vicinity interested in seeing a shirtless Clint Dempsey got that view at no extra charge.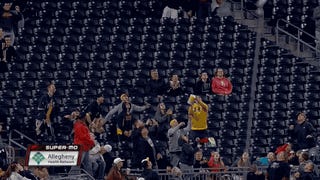 Here we have a Pittsburgh fan camping out underneath a foul ball off the bat of Cardinals second baseman Matt Carpenter, MacGyvering his tub of popcorn into a glove for an easier grab. I was really expecting (hoping) the ball to bust right through the bottom but it looks like it hits the side of the tub, which gave…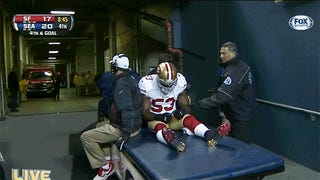 When NaVorro Bowman was carted off with a torn ACL, NFL.com's Gregg Rosenthal tweeted that "Seahawks fans threw food at "Bowman". That sounded very, very bad, especially for a fan base that loves to self-proclaim itself the best in football. But here's the footage, and it's...probably just one jerk?