A spectator at yesterday's Porto-Feirense Portuguese league cup match learned the hard way to never look away from the match, even for a moment.

Bayern Munich had their backs against the wall. Down 3-1 to Porto after the first leg and short most of their best players due to injury, rather than folding under the pressure, Bayern kicked the shit out of their opponents 6-1, including a 5-0 lead at halftime. Here are all six goals, ranked by a top-secret…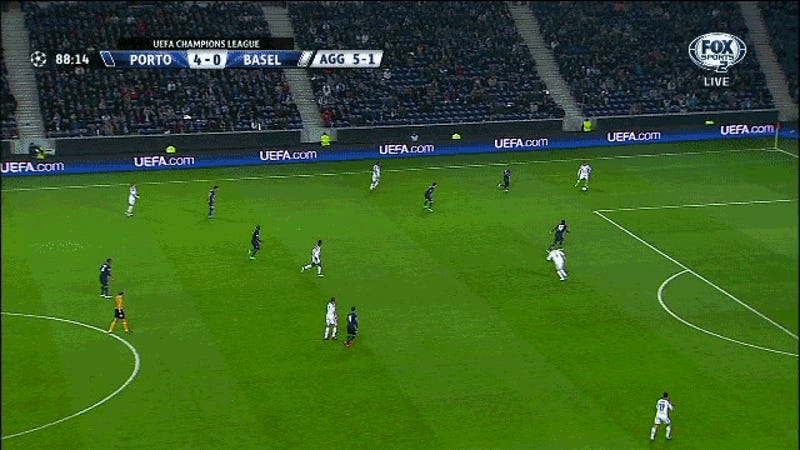 Hm. We were giving Basel keeper Tomáš Vaclík the benefit of the doubt earlier, when he was frozen stiff by this nasty free kick, but judging from whatever's going on in that GIF above he might actually not be in control of his own body.
If the first leg of the Porto-Manchester City Europa League round featured insult, then it figures the return trip to Manchester would feature injury—and this is a nasty one. Porto defender Nicolás Otamendi took a boot to the face in what appears to be a lost cause, as an early (first minute!) Man City goal by…