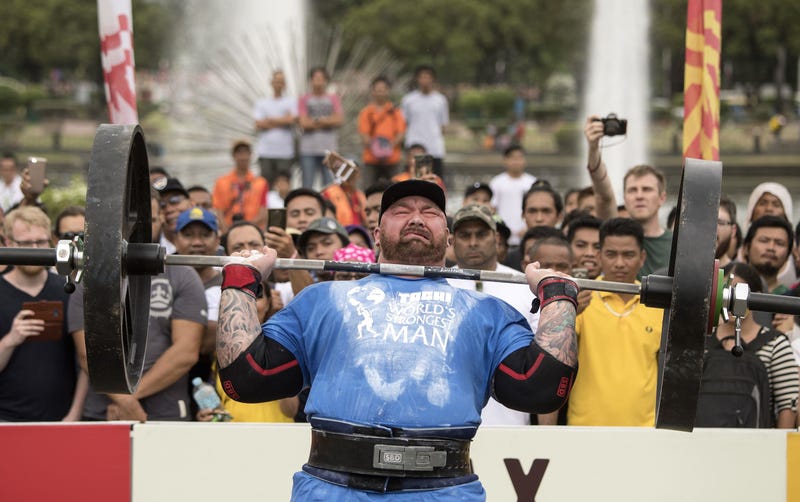 Hafþór Björnsson, who portrays Gregor Clegane on Game of Thrones, was the world's second strongest man last year—not without controversy—but in this year's competition in Manila, he finally reached the top of the mountain.
At the same event where Russian strongman Mikhail Shivlyakov's face turned into a bloody mess, Icelandic strongman and Game Of Thrones hulk Hafþór Björnsson took the stage and deadlifted a world-record 1,041 pounds. Björnsson's lift came on a specially designed bar meant to accommodate four-digit lifts, and he did it…
Deuce Gruden (born Jon Gruden II) is an assistant strength and conditioning coach with his uncle Jay's NFL team, and he's also a tiny, powerful weightlifting genius. The 23-year-old is 5-foot-5 and he told TMZ earlier this afternoon that he can squat 622 pounds, which seems like a lot.

Be warned: What happened to poor Igor Golushkin in the video above is not for the squeamish. These details are unconfirmed, but according to this report by Red Hot Russia, Golushkin was trying to bench press 185 kg (approximately 408 pounds) when the bar fell on his chest, tearing his diaphragm and breaking his…