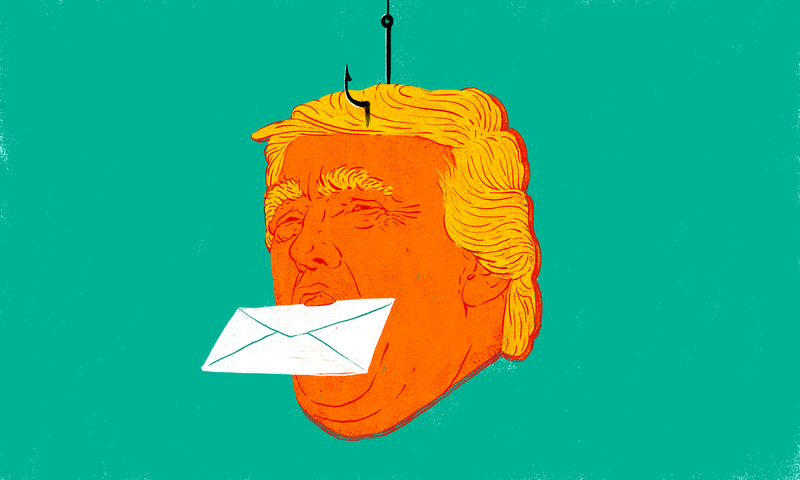 Even technology experts can be insecure on the internet, as last week's "Google Docs" phishing attack demonstrated. An array of Gmail users, including BuzzFeed tech reporter Joe Bernstein, readily handed over access to their email to a bogus app. Politicians should be especially wary of suspicious emails given recent…
On March 28, 265 members of Congress voted to repeal a set of Obama-era privacy rules that would have stopped internet service providers (ISPs) from selling your browsing data to advertisers without your consent. Popular arguments against this rule change include "protecting privacy" and "respecting consumers."…
Digital security and its discontents—from Hillary Clinton's emails to ransomware to Tor hacks—is in many ways one of the chief concerns of the contemporary FBI. So it makes sense that the bureau's director, James Comey, would dip his toe into the digital torrent with a Twitter account. It also makes sense, given…
New York Giants defensive end Jason Pierre-Paul is scheduled to face off against ESPN and reporter Adam Schefter in a Florida federal court next August. At issue is a tweet Schefter posted in 2015 containing two photos of Pierre-Paul's medical records.

States are still scrambling to figure out how to regulate fantasy sports websites like DraftKings and FanDuel. And while much of the attention has been focused on whether fantasy sports should be classified as gambling and whether these websites are being upfront about the risks, some consumers are more worried about…
Laremy Tunsil might have the distinction of being the only celebrity to claim "I was hacked" without lying, as our own website was quick to note. It's the quickest, laziest, lamest excuse to toss out after, say, a direct message that wasn't as direct as expected (see wretched Anthony's Weiner) or a Twitter fav that…
Biometrics are everywhere. Fingerprint scanners are a standard feature in the newest smartphones, DNA testing is common, and facial recognition is getting more and more terrifyingly reliable. But there are many biometric applications still lurking on the fringe, and some of them get really, really personal.
Pete Thamel has a story in the New York Times about a spunky, depressing new company called Varsity Monitor. Its motto (emphasis Varsity Monitor's):