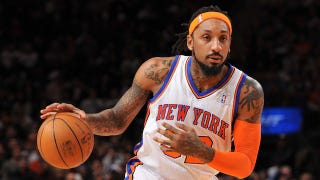 After choking one of his teammates last Friday, Renaldo Balkman has been banned from the Philippine Basketball Association by commissioner Chito Salud.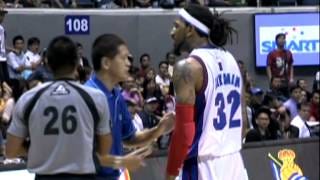 Released from his second go-round with the Knicks last year, former first-round pick Renaldo Balkman finally caught on with a team in December. He signed with the Petron Blaze Boosters of the Philippine Basketball Association, and has apparently been playing well. But in a game tonight (time differences and all),…
As the the odd man out after J.R. Smith signed with the Knicks, Renaldo Balkman's second chapter in New York comes to a close. We'll always treasure our time together, so take this opportunity to look back on Balkman's last play as a Knick: just giving the ball to Sacramento's Isaiah Thomas for an easy layup at the…
Isiah Thomas once described Renaldo Balkman—the Knicks' former first round bust—as a "Rodman/Artest type," and so far he hasn't lived up to the billing. But his recent DUI may finally justify the comparison.