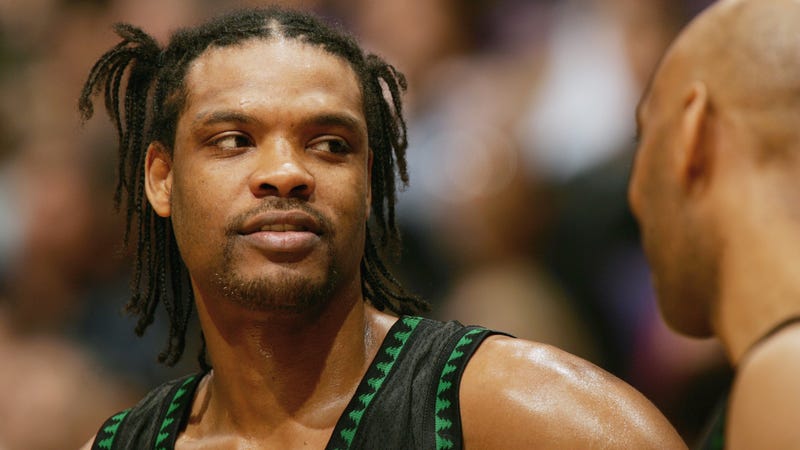 Twitter user and four-time All-Star Latrell Sprewell had a request for his 825 followers this evening: He wanted help getting verified. Problem is, this doesn't seem to actually be Latrell Sprewell.

Today, at 3:43 EST, Deadspin received one of the better tips we've seen in a while. Reader Zain was checking to see if the City of San Francisco owed him any money from parking tickets that he overpaid. Unfortunately for him, they did not. But fortunately for us and Tim Lincecum, Zain discovered that the city owes the…
Here's how to say fuck you to your haters with three middle fingers! On your own two hands! Haters can't handle this!
Where will the Jets-Bills game be played, and when, you ask? Finally we have a definitive answer: 7:00 p.m. ET Monday night, at Ford Field in Detroit. The NFL announced earlier today that Sunday's game would be moved from Buffalo, as Western New York will be busy digging itself out from under snow for the next week,…
The college basketball season starts in earnest tonight, with nearly every single D-1 team playing a game. If you're ever wondering how and where you can watch a specific game, IsThisGameOn.com has you covered. [IsThisGameOn]