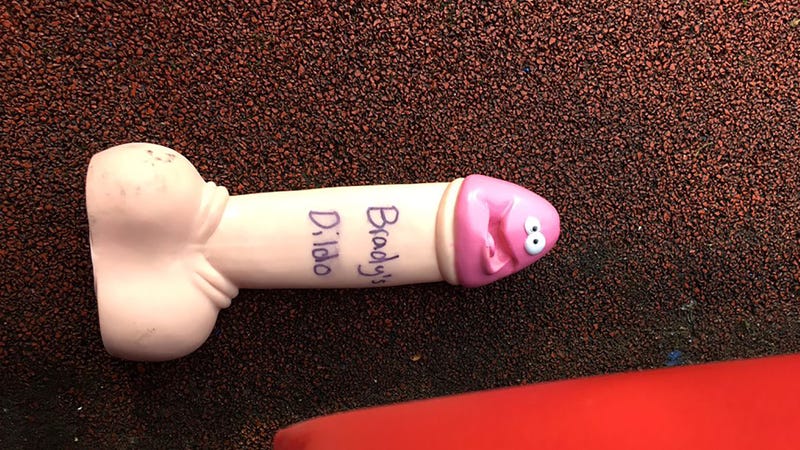 A dildo was thrown onto the field during today's Patriots-Bills game, because Buffalo. Update: Here's how the official removed the dildo from the field:
The first sex toy Mindy Browning ever purchased was also the one she believes poisoned her. In an attempt to spice up their sex life, Browning and her boyfriend went together to a local couples' shop to explore different items. A bright gold dildo immediately caught their attention. Browning, 24, had read online that…
How do you feel about the ceramic Jesus figurine pictured above? It's pretty nice, right? If you saw that figurine at a flea market, you would probably consider buying it for your religious grandmother. It would look great on her nightstand! You would just need to make sure that she never, ever turned it around.
Logan Morrison is one of baseball's most prolific tweeters, and some of his vaguely salacious tweets have landed him in vaguely hot water with management. David Samson, Marlins President, had this to say:
Because when's the last time you saw someone get knocked out with a 7-pound dildo? [Video via here, music via Star Trek]