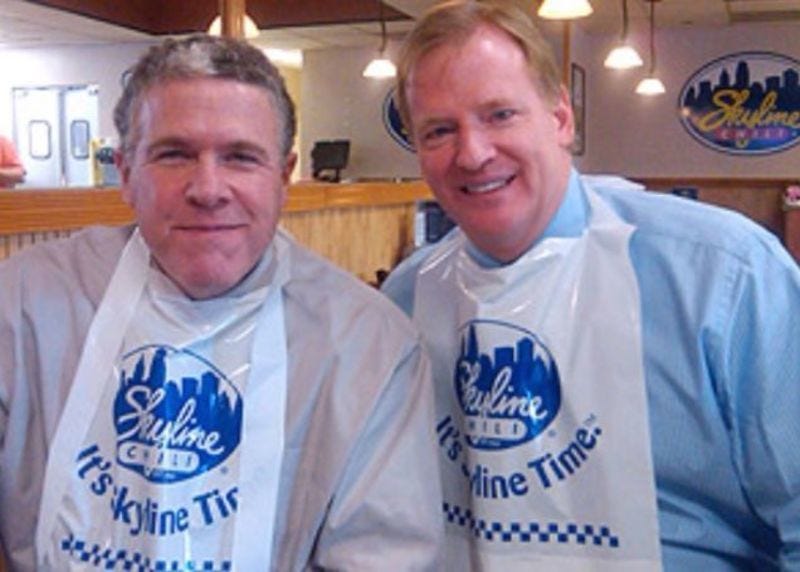 Yesterday, on Twitter, Peter King of Sports Illustrated indicated his agreement with the idea that health care should be guaranteed for everyone in the United States.

Last weekend, as Donald Trump prepared to rally in Florida, Barack Obama laid low after his vacation with Richard Branson, and Hillary Clinton took in some Broadway shows, 250 young leftists from across the country crowded into a Brooklyn church to learn how to spread the good word about socialism.
Tell us how you really feel, Vin!
Last December, Ultimate Fighting Championship announced that it had signed a six-year, $70 millon deal that would allow Reebok to be the exclusive outfitter of the UFC. Starting in July, all UFC fighters will wear Reebok uniforms and training apparel, and no other sponsors will be allowed to advertise with the…
Over at his website, Bill James has a fun feature called "Hey Bill," where he answers questions from readers. Sometimes these have to do with esoteric baseball topics and sometimes they have to do with other things, such as the ongoing debate over James's idea to fundamentally change the structure of the American…
Bulbous Dodgers reliever Todd Coffey signed up for Twitter in March of last year, but he's only tweeted 166 times, depending on whether you count deleted tweets. He has a few of those now, because he or someone with access to his (verified! because of course there are parodies) account went on a veritable spree last…