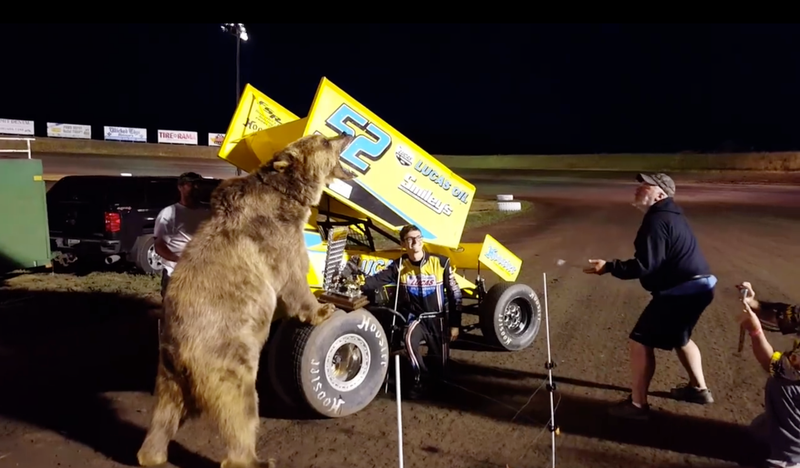 Driving a race car is a dangerous activity, which is why celebrations in victory lane should be enjoyable and not the stuff of your worst nightmares. Right? No, not right. There are race tracks out there that make winning drivers pose for photos with live bears, rattlesnakes and other dangerous animals—oh my!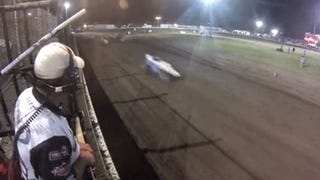 Sprint cars are notoriously dangerous and hard to control, and that's due to a number of factors. High power, low grip, and a crowded field all play their part. But it's even more perilous for track workers, who have to dodge a flying race car, on occasion.
A lot of the debate surrounding the tragic incident that led to the death of Kevin Ward, Jr., is just how much visibility former NASCAR champion Tony Stewart had in his sprint car when he struck Ward. This is a view from the cockpit of one of those vehicles.
Chase Johnson's sprint car sped off its starting blocks and into the pit area this evening at the California Sprint Car Civil War Series, where it hit and injured multiple spectators, reportedly killing two.