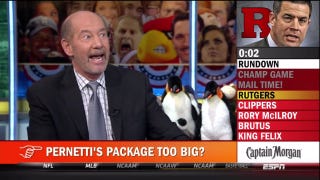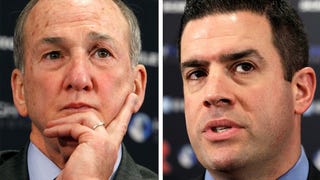 Here's former Rutgers athletic director Tim Pernetti's resignation letter, addressed to university president Robert Barchi. There's one section in particular we want to highlight:
In November, Rutgers athletic director Tim Pernetti viewed a video of coach Mike Rice physically and verbally abusing his players. That very same month, he spoke on an NYU panel on the role of sports in society. His main responsibility as an AD, Pernetti told the assembled crowd, "is the well-being of young people."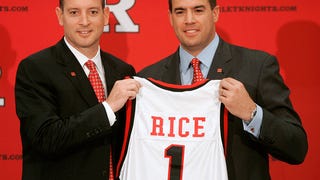 The true measure of any college sports scandal—a real scandal, not a bullshit "teenagers use drugs" witchhunt—is how high the housecleaning goes. Rutgers has reached DEFCON 2, as athletic director Tim Pernetti is out. It can still go higher.
It's been more than two decades since the Rutgers men's basketball team made the NCAA tournament, and it seems like every coach that has been paraded through Piscataway, N.J. during that time has had a complete and total meltdown. Today's edition? Coach Mike Rice decided to whip some basketballs at his players heads…