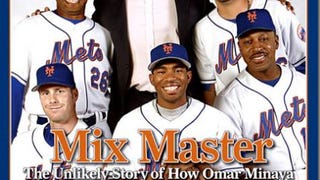 Omar Minaya called another press conference last night, and in this one he managed to not entirely shoot off his own foot, which probably had something to do with his boss, COO Jeff Wilpon, standing ominously at his side.
Earlier today, Omar Minaya addressed the firing of brawlin' Tony Bernazard, the Mets' VP for player development, and used the occasion to humiliate New York Daily News reporter Adam Rubin, whom Minaya accused of angling for a front-office job.
So this is what the Mets have been reduced to. As if watching the team unravel like funnel cake wasn't enough, now the Mets' vice president for player development is reportedly challenging those developing players to shirtless fistfights in Binghamton.