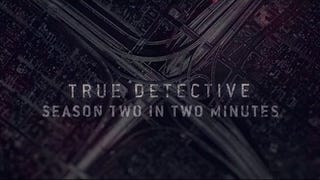 True Detective's chaotic, absurd second season wrapped up last night, but if you didn't watch—or gave up early into the show's run—we collected the best scenes from the entire season into a neat, two-minute compilation. This is all you really need to know.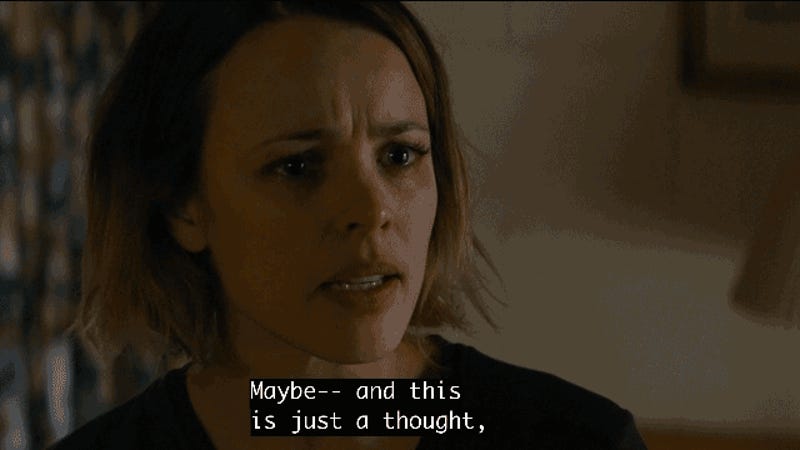 Apologies if these thoughts on last night's penultimate episode of True Detective come off as disjointed and confusing, though that would be a fitting homage to this entire season, but man, this show is a marvelous disaster. That lousy first episode was a sign of things to come.
How are you enjoying #TrueDetectiveSeason2 so far? It's okay, right? I don't know, maybe it kind of sucks. Anyway, if you're like me, you've spent a good chunk of the first three episodes being a little confused by the city-corruption storyline. We've been told that there are a lot of "deals being done" and a lot of…
So the first person beaten up was a journalist, the most prominent bare asses were male (the dude at the urinal was a nice touch), and your Big Tough Guy is actually Rachel McAdams, who gave the (verbal) business to like half a dozen people and also appears to be the Bobby Shmurda of knives. Verily, oh internet, True…
Murder, missing kids, whispering in dark rooms, Colin Farrell. Here you go: This is the long-awaited "real" trailer for season two of HBO's True Detective.
I really liked True Detective, and by the end of last night's wildly entertaining (and fucking terrifying) season finale, it became clear that the show is, at heart, your standard buddy-cop movie. It just happened to be brilliantly crafted, impeccably acted, stretched out to eight hours, and riddled with lots of…